Address the 5 L's instead, economic guru adds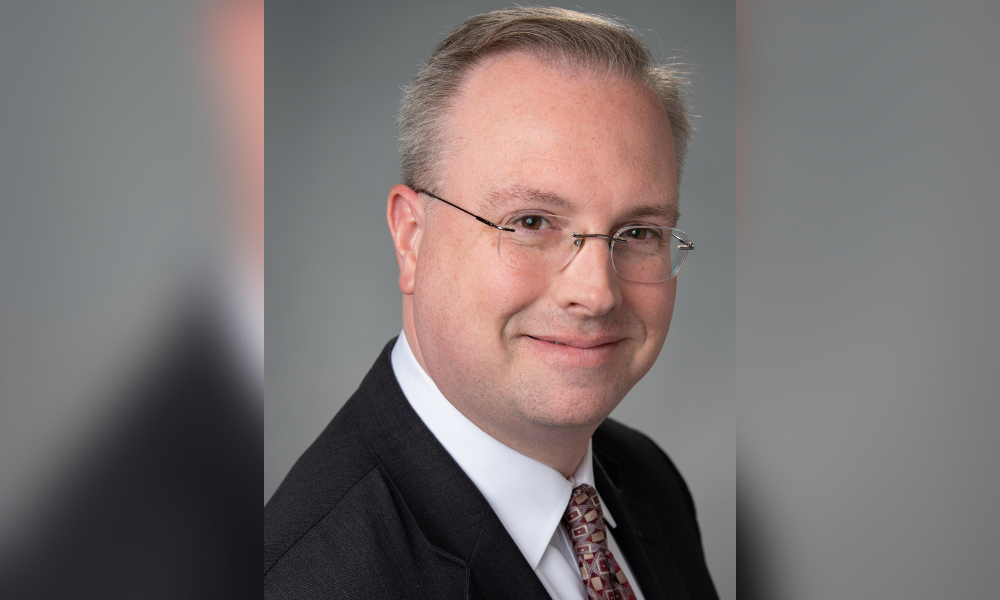 To solve the country's severe housing shortage you simply need to address five key points, according Dr. Robert Dietz (pictured), or as he likes to call them - the 5 L's.
"There's no silver bullet. It's a lack of labor, lack of building lots, lending available to builders and developers, long lumber and building material shortages, and legal and regulatory costs that make it more expensive to build housing," he said.
As the National Association of Home Builders (NAHB) senior VP for economics and housing policy, Dr Rietz is a highly respected figure in the industry, and is often cited in the Wall Street Journal for his market analysis and economic and industrial forecasts.
The NAHB's chief economist explained that the drop in home ownership in the US was linked to housing affordability, which in turn was linked to building costs – a vicious circle with a myriad of consequences.
"Prior to the Great Recession more than a decade ago, we've seen weakness in attainment for homeownership, particularly for entry level younger households, (and) a lot of that has been due to a lack of building that's occurred in the US over the last five to seven years," he said.
Read more: What's hindering the construction industry?
Depending on whose data you read, there is a shortfall of between five million single family homes, according to the National Association Realtors, and the NAHB's more conservative estimate of about one million.
According to the NAHB, there has been a reduction in the number of household formations, due to the fact that the share of 25- to 34-year-olds living with their parents had doubled to roughly 20% in the last 20 years.
"All those factors are consequences of the fact that it's gotten more difficult to buy a home, and a lot of that is concentrated on the supply side of home building," he said.
Dr Dietz referred back to the NAHB's latest Housing Opportunity Index (HOI), which showed that housing affordability had fallen to its lowest level in nearly a decade during the second quarter of 2021, with home prices increasing by 20% year-on-year due to higher construction costs.
Meanwhile, the surge in demand for homes has exacerbated the problem for builders, who are desperately short of skilled labor and building materials while struggling against the rise in construction costs, which have increased by about 23% a year.
"It's a somewhat worrying sign. It's a reminder to policymakers that there are things that we can do to protect housing affordability," Dr Dietz said.
Dr Dietz pointed out that the NAHB had been "sounding the alarm for the last seven or eight years" on the shortage of construction workers, which he reckoned could be as many as 400,000, warning that the challenge "is likely to get worse".
Read more: NAHB throws support behind Waters' affordable housing bill
He said a radical rethink was needed in the country's education system, believing it should focus more on training home-grown students to enter the construction industry instead of encouraging all youngsters to go to university, when up to 40% drop out and are then lumbered with a substantial student loan debt, which hampers their career prospects and adds a burden to the economy.
He said: "That's a shame and it does suggest a bit of a mismatch and a failure when you have (at least) 300,000 jobs ready to be filled. I think some of the failure here is educational policy at high school level."
As someone who has testified before Congress on real estate policy issues, Dr Dietz insisted solutions must come from the top, and that meant working closely with government.
He said: "Initially, there were some challenges in trying to get their attention - that's often the case with housing policy that's not specific to the Biden team.
"But we do have some good news with the Commerce Secretary Raimondo, who has committed to looking at the supply chain."
He also welcomed moves by the Biden administration to consider providing additional community college resources to train people as electricians, heating and air conditioning specialists.
Introducing zoning reforms, enabling land developers and builders to build small lot, single family housing - which in the US represents only about 12% of the total - and higher density townhouse construction should all be encouraged, he added.
Dr Dietz turned once more to the 5 L's as a road map for builders and legislators. "I still think that homeownership is an important component of the American dream - it's an important source of wealth accumulation," he concluded.