Ellie Mae says this is proof homeowners are seizing the opportunity to lock in lower rates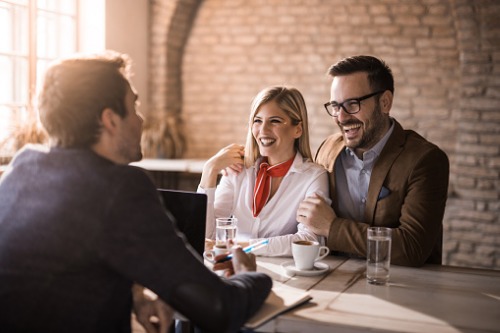 More than half of all closed loans last month were refinances, according to new data from Ellie Mae.
Ellie Mae's Origination Insight Report showed that refinances hit their highest level since March 2015 in October, making up 51% of all closed loans last month. Meanwhile, purchases fell two percentage points month over month, accounting for 49% of total closed loans.
"Interest rates continued to decline in October, which had homeowners reaching out to lenders as they look to save on their monthly mortgage payments," said Jonathan Corr, president and CEO of Ellie Mae. "We are seeing refinances surpass 50% of closed loans, which is proof that homeowners are taking advantage of the opportunity to lock in lower rates."
The interest rate for the 30-year note ticked up slightly from 3.93% to 3.94% for all closed loans. The 30-year note rate for FHA loans edged down from 3.96% to 3.94% month over month, while the 30-year note rate for conventional loans climbed from 3.96% in September to 3.98% in October.
The average time to close all loans stretched from 43 days to 44 days. The closing time for refinances also grew three days longer to 42 days, while the time to close purchases increased one day to 47 days. Closing rates on all loans remained unchanged at 78.1% for the second month in a row.
Lastly, the share of adjustable-rate mortgage (ARMs) on all loans edged up to 5% in October from 4.7% the month before.