Ellie Mae data shows that lower mortgage rates fueled the increase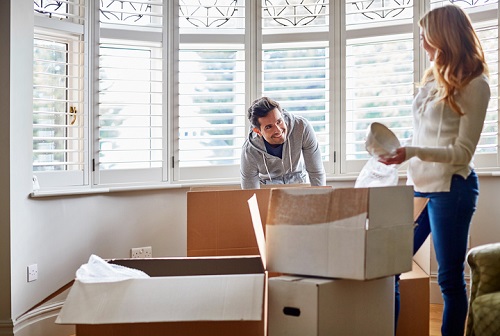 Millennial homeowners took the opportunity to refinance in September as mortgage rates dropped.
The Ellie Mae Millennial Tracker found that 33% of all loans closed by millennials were refinances. That marks the highest share since the firm began tracking the data in January 2016.
The average interest rate on all 30-year notes was 3.91% in September, the lowest rate since December 2016, boosting the share of millennial refinaces by 8% month-over-month as purchase loans fell to a 66% share.
The share of refinances for conventional loans jumped 11 percentage points month-over-month to 40%, while there was a 10-point increase for VA loans to 48%, and a 1-point increase to 10% for FHA loans.
"Throughout 2019, we've seen millennials refinancing in order to take advantage of low interest rates and in September about one out of every three loans closed by this demographic was a home refinance, the highest share we've seen since we launched the Millennial Tracker in January 2016," said Joe Tyrrell, chief operating officer at Ellie Mae. "Lenders have done a great job educating millennials on recognizing refinance opportunities and as a result, this demographic has been able to lock in historically low rates. Going forward, we'll be keeping a close eye on how these rates impact millennials looking to make a home purchase as well."
Average interest rates below 4%
Average interest rates for all loan types fell below 4% for the first time since November 2016 with the average rate for millennials at 3.90% for conventional loans, 3.52% for VA loans and 3.94% for FHA loans.
Millennial borrowers' average FICO score in September was 729, the highest so far in 2019.
For Conventional loans, average FICO scores by loan type were 748 for purchase loans, flat from the month prior, and 759 for refinances, up three points from August.
The report also revealed that the time to close for all loans remained flat at 42 days and the average age of millennial homebuyers in September was 30.6, the highest average age since January 2019.
Conventional loans accounted for 75% of all loans closed during the month, compared to 21% for FHA loans, 2% for VA loans and 2% for other loan types.