Buyers looking at condos in some metros are ditching their cars for bikes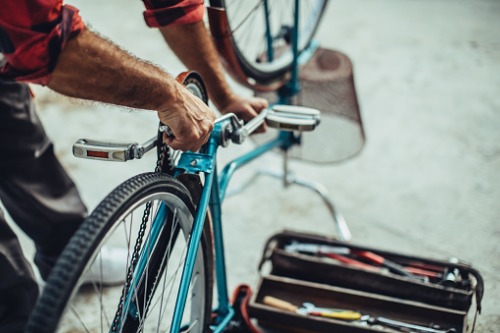 People looking to buy condominiums in Chicago, Minneapolis, and Portland are ready to ditch their cars and hop on a bike instead due to limited parking.
A new ranking from Redfin showed that these three metros remained the most bikeable cities in the United States for the second straight year.
Portland Redfin agent Daniel Brooks said that newly built condos with limited parking encourage people to bike to get around the city.
"Homebuyers moving to Minneapolis from a different area are always pleasantly surprised by how easy it is to bike everywhere here," local Redfin agent James Garry said. "The streets have dedicated bike lanes, many of which connect to suburban trails, and a lot of companies provide locker and shower facilities for bike commuters. The city's bike culture is especially important to buyers looking at downtown condos, as they're often looking to get rid of at least one car."
The local governments in Minneapolis and Portland have committed to creating new bike infrastructure for environmental, health, affordability, and safety reasons. Hundreds of miles of both on-street and off-street bike lanes stretch out in Minneapolis, while Portland will fully implement bikeway plans by 2030.
Redfin's bike score tool rates the bikability of neighborhoods, cities, and addresses based on various factors such as access to bike and hilliness. Cities where daily errands can be accomplished by bike score 90 points and above, cities where biking is convenient for most trips score 70 to 89 points and cities with some bike infrastructure score 50-69 points.
St. Louis saw the largest year-over-year increase in its bike score, up nine points to 62. Long Beach, Calif. (+8 points to 69), Corpus Cristi, Texas (+8 points to 49), Pittsburgh (+6 points to 57), and Memphis (+6 points to 44) followed.