Court deal means big changes for NAR "misrepresentation"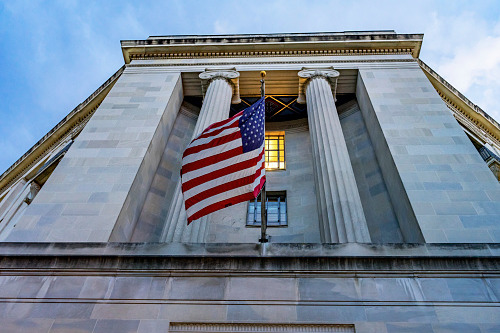 The National Association of Realtors (NAR) has agreed to several changes to make broker commissions more transparent as part of a settlement agreement with the US Department of Justice (DOJ).
The DOJ had filed an antitrust lawsuit on Thursday against the NAR alleging that the trade body "established and enforced illegal restraints on the ways that realtors compete," while simultaneously filing a settlement that requires the association to "repeal and modify its rules to provide greater transparency to home buyers about the commissions of brokers."
Read more: DOJ probing FICO for potential antitrust violations
The settlement also required that the NAR "cease misrepresenting that buyer broker services are free, eliminate rules that prohibit filtering multiple listing services (MLS) listings based on the level of buyer broker commissions, and change its rules and policy which limit access to lockboxes to only NAR-affiliated real estate brokers."
"Today's settlement prevents traditional brokers from impeding competition – including by internet-based methods of home buying and selling – by providing greater transparency to consumers about broker fees," said Makan Delrahim, assistant attorney general of the DOJ's antitrust Division. "This will increase price competition among brokers and lead to better quality of services for American home buyers and sellers."
Mantill Williams, vice president of public relations and communication at the NAR, told the Wall Street Journal that most of the changes required by the settlement "seek to more explicitly state what is already the spirit and intent of NAR's code of ethics." The trade body, which has approximately 1.4 million members, has not admitted to any wrongdoing.