NAR says the lawsuits have no merit – but industry experts say that if the plaintiffs win, it could fundamentally reshape the real estate industry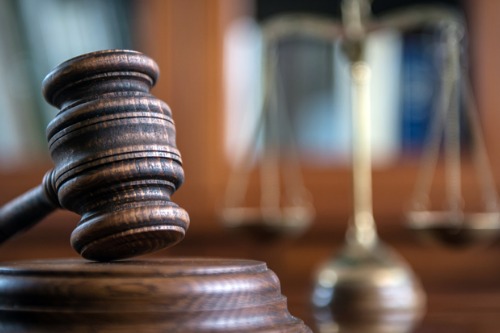 The National Association of Realtors has asked a federal judge to dismiss two class-action lawsuits lawsuits that claim that NAR's compensation policies violate antitrust laws.
NAR's policy requires all member brokers to charge blanket, non-negotiable buyer-side commission fees when listing a home on a multiple listing service (MLS), according to a Forbes report.
The lawsuits, Moehrl v. National Association of Realtors and Sitzer v. National Association of Realtors, claim that NAR's current payment rules prevent buyers' agents from negotiating their own commissions – which "would likely be less," real estate attorney Adam Swanson told Forbes.
Moehrl alleges that NAR's payment rules encourage agents to steer buyers toward higher-cost listings as well as listings exclusive to multiple-listing services – both of which the suit claims are "anti-competitive" and cost buyers money.
Moehrl cites a 2002 study by the International Real Estate Review that found that if buyers' agents negotiated their own commissions, listing commissions for sellers would likely be lower than the current 5% to 6% seen in most markets, Forbes reported.
NAR, however, maintains that both suits fail to show that the association's MLS rules inhibit competition or cause the plaintiffs harm.
"Moreover, the complaints misrepresent rules which have long been recognized by the courts across the country as protecting consumers and creating competitive, efficient markets that benefit home buyers and sellers," NAR said in a statement.
'Throwing around a few anti-trust buzzwords doesn't change the fact that MLSs have contributes to an orderly, efficient and pro-consumer marketplace for well over 100 years," said John Smaby, president of NAR. "We continue to believe that the lawsuits are wrong on the facts, wrong on economics and wrong on the law."
NAR said that "misrepresenting" its rules with "pejorative" and "anti-competitive-sounding" language "does not outweigh the decades of court rulings that have found NAR rules to be pro-competitive and serve the best interests of consumers through enhanced transparency and efficiency."
NAR's motion for dismissal claims that the plaintiffs "have not alleged that they even attempted to negotiate a lower commission from either their listing broker or for the buyer's broker" – which NAR said is allowed under its rules, contrary to the plaintiffs' claims.
Robert Hahn, founder of real estate consulting firm 7DS Associates, said that the lawsuits have the potential to reshape the real estate industry, Forbes reported.
"If the court rules in favor of the plaintiffs here, REALTOR Associations evaporate, the MLS likely dies off, and the entire infrastructure of residential real estate in the United States has to be remade," Hahn wrote when Moehrl was filed in March. "It could be Ragnarok, the final end of the world battle of Norse mythology."