With one side of the business down, home equity segment grows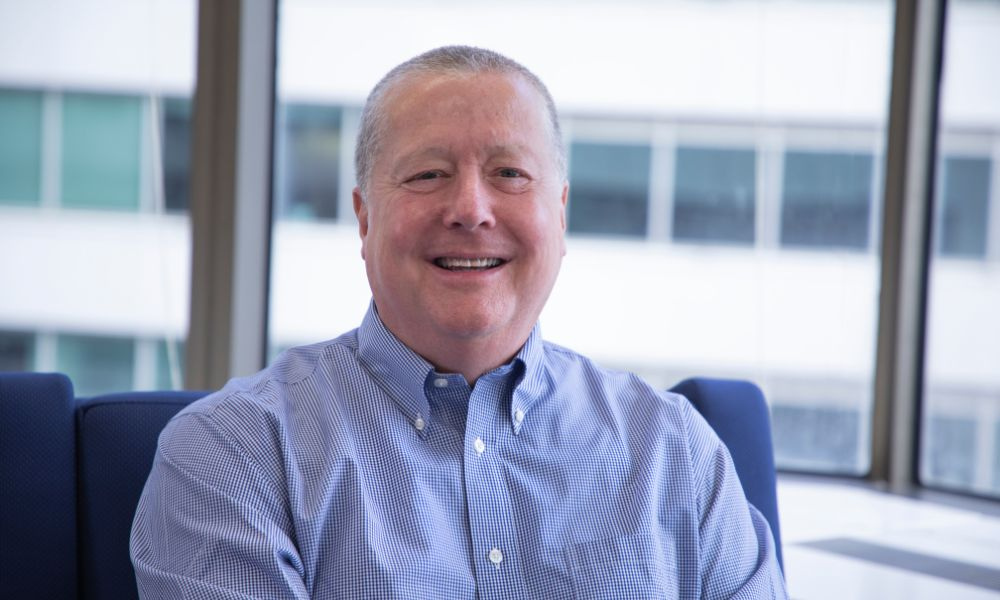 Pennsylvania-based Radian Group Inc. beat expectations in reporting its quarterly earnings, including $1.36 earnings per share – better by 60 cents than the expected $0.76 per share, and higher than the $0.75 earnings per share for last year's comparable period.
The company reported net income of $201 , or $1.15 per diluted share, with adjusted diluted net operating income at $1.36 per diluted share. Return on equity was 19.9%. However, second quarter revenue failed to meet Wall Street expectations at $286.83 million – lower than the analysts' estimates of $329.39 million, and 15% less than the same quarter last year.
"Our team remains focused across our three areas of strategic value creation, growing the economic value and the future earnings of our mortgage insurance portfolio, growing our Homegenius business and managing our capital resources," company CEO Rick Thornberry (pictured) said during the company's earnings call. "I'm pleased to report another excellent quarter for Radian."
Thornberry, during the earnings call, touted the recent formation of Radian Mortgage Capital (RMC): "In the second quarter, we continued to experience favorable prior period reserve development, which was largely driven by better-than-expected cure activity and new notices of default in the quarter were the lowest we've seen in more than 20 years," he said. "We were excited to announce in July the launch of our new mortgage conduit Radian Mortgage Capital, or RMC, which was formed to provide residential mortgage lenders with an additional secondary market option for high-quality loans and to provide mortgage investors with a trusted high-quality sponsor. We believe RMC is a natural extension of our strategy products that leverages our deep mortgage expertise, helping to broaden our market reach as an aggregator, manager and distributor of residential mortgage credit risk.
Read more: Radian basks in afterglow of positive earnings report
Thornberry also expressed gratification over the performance of the company's Homegenius product even though its revenues were lower than those from the same quarter last year. "For our Homegenius segment, total revenues for the quarter were $32.3 million. Although lower than the second quarter of 2021, Homegenius revenues year-to-date for 2022 are 12% higher than the same period last year."
The CEO referenced the ebbing of the refinancing market, and said its volume in that segment is expected to be lowered. The home equity side of the business appears to be gaining in light of lowered refi volume.
"Although we continue to add new customers based on our excellent service and strong value proposition, we expect overall market refinance volumes to remain low," Thornberry said. "Despite the slowdown in our refinance title volumes, we are seeing growing interest in our home equity title products and services from some of the largest financial institutions as they ramp up their home equity lending business. We are also attracting new interest across our purchase title programs that leverage our award-winning and patent pending TITLEGENIUS technology platform. Although our purchase title volumes remain small, we are encouraged by the traction we are gaining with homebuyers, real estate agents, lenders and investors. Specifically, we are attracting strategic interest from lenders in our unique centralized purchase title platform to better control the home purchase closing process."
Read next: Radian invests in fintech start-up to accelerate digital transformation
Thornberry said he was gratified with growing customer interest in the company's SaaS offerings: "In terms of our real estate technology products, we are pleased with the customer's response to our Software-as-a-Service products for real estate agents specifically GENIUSPRICE, our innovative property intelligence technology platform offered by our Red Bell Real Estate Brokerage. Over the last several months, we have signed GENIUSPRICE contracts with real estate brokers as well as marketing partnerships with large real estate franchise companies, including Berkshire Hathaway, leading real estate companies in the world and most recently RE/MAX. These relationships provide us with sponsored access to market and deliver our GENIUSPRICE SaaS solution to over 200,000 real estate agents across the country."
Given current market turmoil, Thornberry sought to assuage investors of Radian's position even as other companies are forced to resort to layoffs or shutter altogether: "As you've heard me say before, our company is built to withstand economic cycles," he assured. "This was recently demonstrated as we effectively navigated a very challenging economic environment during the COVID-19 pandemic. Since the great financial crisis, our capital structure has been significantly strengthened through the implementation of the PMIERs capital framework and the programmatic distribution of risk into the capital and reinsurance markets. And perhaps most important is that the quality of the mortgage industry's loan manufacturing and servicing processes is as strong as ever."
He expounded: "We also employ dynamic risk-based pricing focused on driving economic value, which enables us to calibrate our pricing to address the risks that we see in the macro environment. We had modestly increased our pricing to reflect today's environment and have recently seen some evidence of price increases among our mortgage insurance peers as well. Most importantly, we believe our strong capital and financial flexibility positions us well for the current economic environment."
Thornberry also addressed the erosion in housing affordability, touting the firm's efforts to help those in lower-income demographics achieve the dream of homeownership: "Given this focus, we worked closely with the MBA to help identify Radian's hometown of Philadelphia as the next site for the MBA's convergence initiative, which is designed to help narrow the racial homeownership gap. We are 1 of 3 cornerstone partners and are looking forward to partnering with the MBA and on this important initiative to make a real difference in the Philadelphia community."