Company's MI offerings provide strong tailwinds for long-term growth, CEO says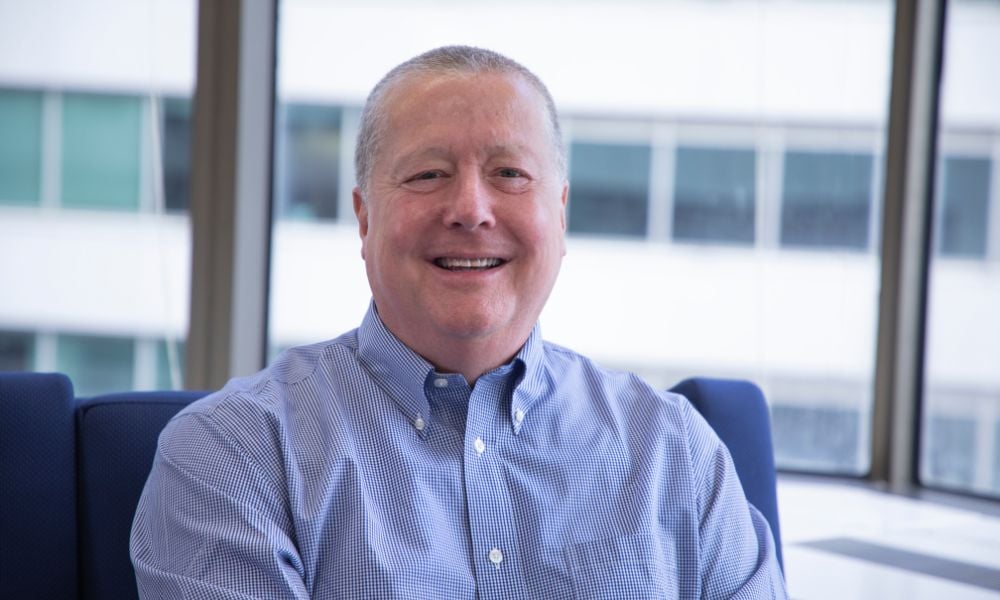 Basking in the afterglow of a good earnings report this week, Radian Group Inc. CEO Rick Thornberry (pictured) spoke to Mortgage Professional America with detailed insights into the company's performance and how the results bode for the future.
The Philadelphia-based company on Wednesday announced a profit for its first quarter that not only increased from last year's comparable period but beat Wall Street estimates. Earnings totaled $181.1 million, or $1.01 per share, compared with $125.6 million, or $0.64 per share, in the first quarter of last year. Moreover, the company reported adjusted earnings of $264.9 million, or $1.17 per share, excluding items. Analysts had largely predicted Radian to earn $0.76 per share.
"It's always when we have good earnings to report, so we're happy about that," he said after a full day of taking calls from financial journalists after the earnings call. "Overall, the business continues to perform well. We saw continued improvement in the credit performance of our insurance portfolio," he said. "Overall, we believe that macroeconomic conditions and a strong home purchase market provide significant tailwinds for long-term growth and the economic value of projected future earnings of our mortgage insurance portfolio. We are pleased with how the credit performance of our portfolio continues to improve as we emerge from the pandemic environment."
As for the future: "We're also, as a business, pleased with the start of 2022 and we're focused on our three areas of strategic value creation – growing the economic value and future earnings of our mortgage insurance portfolio, growing our homegenius business and managing our capital resources."
Read more: Radian launches new mortgage insurance master policy
Boasting of continual efforts toward "changing real estate from search to close," Radian has been touting its homegenius product comprising data that "informs decisions, analytics that reveal insights, technology that drives efficiency, relationships that create opportunity," according to its corporate literature. The fintech business is extolled by the company as "next level proprietary analytics and stunning visualization models reveal insights others simply don't have."
Thornberry agreed that Radian's focus on offering mortgage insurance (MI) as a pathway to affordable homeownership may have helped inure it to drastic market forces – rising rates, inflation, soaring property values – that affect other industry players more acutely. Other than MI, Radian offers a comprehensive suite of real estate products and services covering mortgage, risk, title, valuation, real estate asset management and more. The company helps low- and moderate-income borrowers who are unable to make the customary 20% down payment to qualify for a conventional government-sponsored enterprise loan.
"The purchase market continues to remain strong, and is fueled by first-time homebuyers," he told MPA. "First-time homebuyers and homebuyers in general are much more likely to have less than 20% to put down and use an MI product. That's really providing some strong tailwinds for long-term growth in the economic value of our insurance portfolio."
Read next: Radian extends MI partnership with the Asian Real Estate Association of America
One balance sheet item took a dip from last year, as quarterly revenue fell 10.9% from the comparable period last year – down $17.68 million from the same period last year.
The drop is of little concern, he suggested: "But I'd say our business performed as expected. We have strong revenue coming in each quarter from our insurance portfolio and homegenius revenues -- $33 million this past quarter. The change quarter over quarter was primarily attributable to the investment gains – unrealized and realized gains and losses."
During the earnings call, Thornberry outlined the focus going forward: "And we continue to strategically manage capital by maintaining strong holding company liquidity, repurchasing shares and paying the highest yielding dividend in the industry to stockholders. Finally, we will continue to leverage the strength of our team and utilize data analytics and technology to differentiate ourselves from the competition and help our customers succeed in this fast-moving digital market."