He transformed business into a profitable yet philanthropic enterprise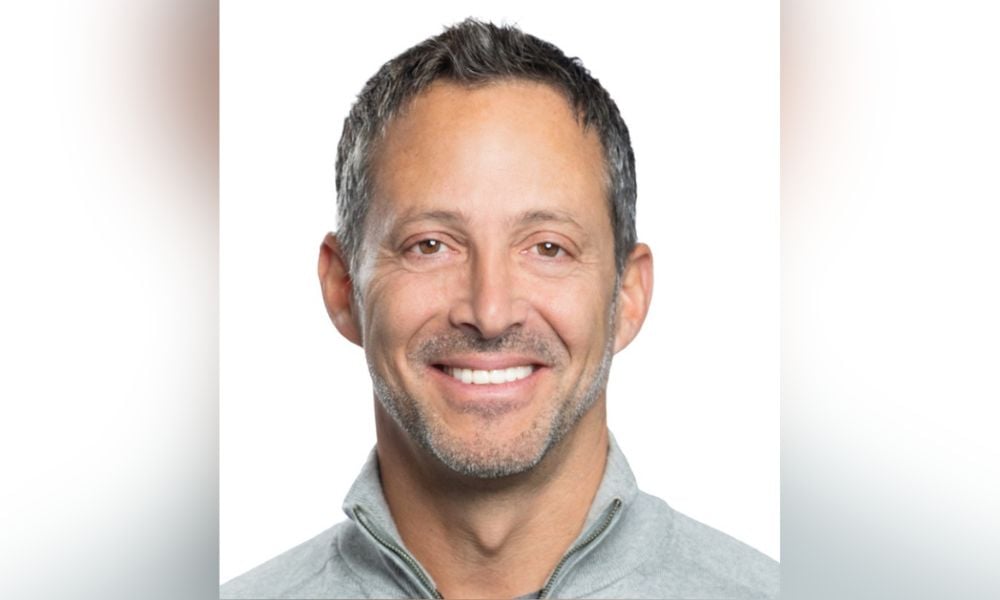 Messages of condolence began to pour in over the weekend after the unexpected death of Steve Schnall (pictured), CEO of digital bank Quontic. According to media reports, Schnall, 55, died in a motorcycle accident late last week while returning from a hiking trip in Canada.
"Steve was a charismatic leader who inspired progress, got results and managed to have fun along the way," George Lazaridis, Quontic's co-founder and interim CEO, said in a prepared statement. "He will be greatly missed."
Schnall was featured on the 115th episode of the podcast "Pass the Secret Sauce" on July 23, 2021, during which he detailed his life from his formative years to his role at Quontic – a US Treasury-designated Community Development Financial Institution that catered largely to immigrant borrowers, seniors and gig workers. "These unique loans accommodate those who may require down payment assistance and alternative income documentation to qualify," Quontic's website reads. "We're disrupting the traditional ways of banking – by putting customers first through our unique deposit product and mortgage programs."
In the podcast, Schnall described his early forays into entrepreneurship, including stints in middle school selling cinnamon toothpicks and slingshots made from discarded telephone wire. Later, he entered the real estate game, with a decidedly entrepreneurial twist, by selling peepholes to residents at big apartment complexes – a process he said was made easier by focusing sales via doors that lacked simple security devices.
Read more: Quontic brings in non-QM expert to lead wholesale mortgage unit
At the helm of Quontic, he transformed the bank into a profitable enterprise that managed to be philanthropic and now operates in all 50 states.
A Fort Lauderdale, Fla. native, Schnall earned an accounting degree from the University of Florida, landing a job at New York-based PriceWaterhouseCoopers before joining a mortgage lending company 10 months later. Schnall also witnessed the dark side of business, unwittingly joining a firm run by what he described as "scam artists selling overvalued mortgages to borrowers."
After borrowing $15,000 from a friend, he formed his own brokerage named New York Mortgage before selling it in 2007. He founded New York City-based Quontic two years later. Forbes named Quontic "Best Overall Online Bank" for this year.
In the podcast, Schnall ticked the bank's core values and explained how prominently they figured during company meetings. "If we don't get this right, it's OK," he said. "If you break something, it's OK. But we have to make progress every day. As long as we're making progress, we'll get better."
Another core value: Say cheese, promoting the tactic of smiling – especially when things get tough at the office. "It's silly, but sometimes things get tense," he said in the podcast. "Lighten up; this isn't life and death, and this was our way of reminding each other of that. Just like you do when the guy holding the camera says: 'say cheese'."
Read next: Quontic boosts non-QM operatins with new scenario tool
Schnall last year touted the hiring of Craig Schimelman as national wholesale sales manager, categorizing the move as a step toward the mission of making Quontic the top non-QM lender in the country. "Craig is a heavy hitter in the mortgage industry, and we are pleased to have him join the Quontic team," Schnall told MPA in February 2021. "We are committed to the wholesale mortgage side of our business, and bringing Craig onboard furthers our goal to be the premier non-QM CDFI lender in the nation."
Patrick Sells, chief innovation officer at NYDIG, was among those expressing sadness over Schnall's death. "My heart is shattered as his friend, for his family, for the Quontic family and all of those who knew and loved Steve," Sells, who worked alongside Schnall at Quontic for three years, wrote on LinkedIn. "Steve taught me how to make deals and how to live with both confidence and humility in a way I'd never seen before."
Sunrise Banks issued a statement via Twitter: "We are saddened to hear about the passing of fellow CDFI and CDBA member CEO Steven Schnall. As head of Quontic Bank, Steven built a thriving mortgage business built on New York's immigrant communities."
Schnall's philanthropy wasn't confined to Quontic's walls. He was a founding director of Urban Angels, a non-profit that provides some 100,000 meals to the homeless each year. He also served on the board of the Arthur Project, a non-profit focused on youth mentoring.
Schnall is survived by his wife and two sons.