Company expects to accelerate growth and capture huge market opportunity through the transaction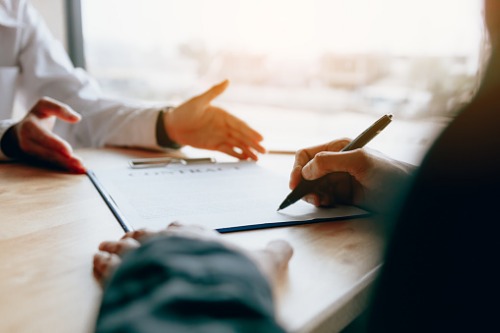 Offerpad has announced a $3 billion merger with publicly traded special purpose acquisition company (SPAC) Supernova Partners Acquisition.
The combined company will be named Offerpad Solutions and trade on the New York Stock Exchange under the ticker OPAD, according to a Press release. The deal values Offerpad at a post-transaction equity value of roughly $3.0 billion. The Phoenix, Ariz.-based firm predicted that the transaction will provide up to $650 million in gross cash proceeds to the combined company. That includes up to $403 million of cash held in Supernova's trust account from its initial public offering in October 2020, a fully committed $200 million common stock PIPE and a $50 million direct investment by affiliates of Supernova.
Founded in 2015, Offerpad was initially an iBuyer or a company that acquires homes from sellers who signed up online. It has managed to grow its digital platform into a one-stop-shop for both home buyers and sellers.
"Offerpad has a huge market opportunity, compelling unit economics and solves a large consumer need," Supernova co-founder Alexander Klabin said. "We are impressed that the Offerpad team has built a large and efficient business with relatively little capital. As a public company, well-capitalized and positioned for growth, Offerpad will be entering its next chapter with great momentum."
Once the merger is complete, existing Offerpad shareholders will own approximately 75% of the combined firm, and Offerpad founder and CEO Brian Bair will get 35% of the voting power. The iBuyer also expects to add approximately $600 million of cash to the balance sheet at closing to fund operations and support new and existing growth initiatives. Offerpad currently operates in more than 900 cities and towns across the US and plans to expand nationwide.
Supernova and Offerpad's board of directors have already approved the deal, which is expected to close in the second or early third quarter of 2021.