The platform provides banks and credit unions with eSignature products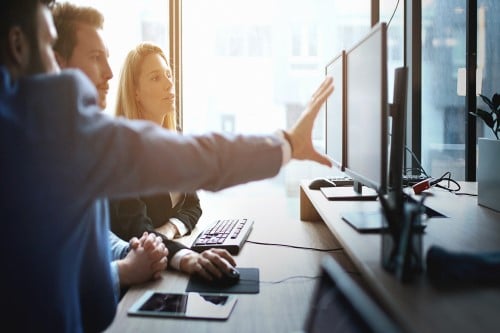 Notarize has made its online notarization platform available to all financial institutions. Through the platform, members of credit unions and banks can now use their mobile devices and computers to sign and notarize documents in minutes.
"We've spent the last year working with banks, credit unions, and other financial institutions on what a world-class experience looks like for their customers," said Pat Kinsel, founder and CEO of Notarize. "Since then, we've won the nation's largest credit unions, retirement services companies, and small business lenders to offer a service that delivers on that promise."
The company first launched its eSignature product last year. Over the past six months, credit unions and banks have sent hundreds of transactions through Notarize.
"Notarize has helped reduce a process in paper that took days to complete, to an average of 15 minutes that gets sent right to our system," said Allison Yaney, supervisor of consumer loan servicing and consumer titles at Baxter Credit Union. "I can't think of any other business that allows their customers to have a FaceTime-like experience over your phone. It's just better for our members and better for our business."