"The need for organizations to focus on reskilling… has never been more important"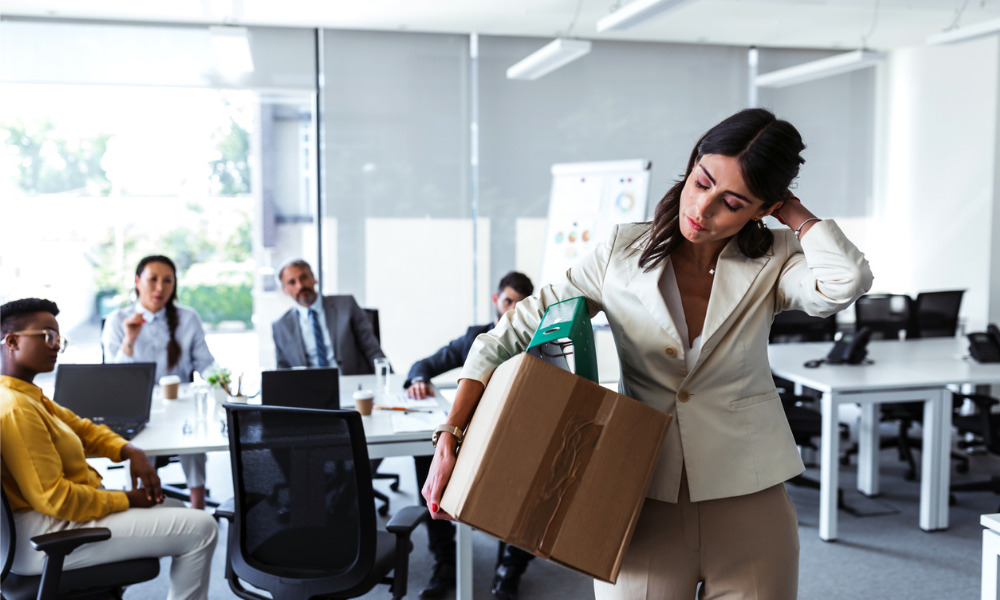 While many organizations are seemingly grappling with the phenomenon known as 'the great resignation,' a new report is showing that this might be a tad overblown.
According to new research by WorldatWork, in partnership with UFlexReward, the amount of turnover since the beginning of COVID is only 3%, a far cry from actually being considered 'great'.
Despite this seeming contradiction, the vast majority of companies are looking for new talent (80%) and many in HR departments remain laser-focused on this issue as the number of full-time professionals focused on talent acquisition and recruitment in HR has increased by more than one-third since before 2020, according to the survey of 556 respondents conducted in February.
Flexibility and its positive effect on work-life balance is rated as the top driver of new hires.
"Of organizations who have implemented or are currently implementing action in HR policies, 87% are adding remote work options which shows their recognition of the importance and effectiveness of work-life balance on retention and recruitment," said Deirdre Macbeth, WorldatWork content director.
Today, half of employees remain remote, which is lower that 67% during the worst part of the pandemic, but this figure is much higher than 13% reported before COVID hit, found WorldatWork.
Many employers took a number of steps to combat this exodus including:
prioritized work-life balance (47%)
modified or added flexible work schedules/alternate schedules (47%)
modified or added a remote work policy (44%)
modified or added new paid leave benefit (including paid holidays) (44%)
increased geographic scope for sourcing qualified candidates (42%)
increased off-cycle pay increase (42%)
modified compensation levels or pay bands for roles (32%)
modified or added a DEI program or initiative (20%)
Toxic culture
For many organizations, the main reason many are quitting might come as a shock, according to another survey by FlexJobs.
Toxic culture (62%) edged out salary concerns, which was tabbed as 59%, when respondents were asked why they left their jobs for greener pastures.
"What we think is happening is there is this awakening or employee reckoning where, en masse, employees are thinking to themselves [that] the things that were acceptable in an organizational culture a couple of years ago aren't acceptable today and [they're] walking out of these organizations that have high levels of toxicity to a more healthy workplace,'" said Charles Sull, co-founder of CultureX, which did a major study on the topic with MIT and found similar results.
While its influence might be outsized, organizations who discover they only have smaller amounts of harmful culture should also take heed, said Sull.
"If the organization is large enough, it's probably going to have some pockets of toxicity, nevertheless. And even if the culture is very healthy as a whole, toxicity can still be the number one driver of attrition, just because although it's only affecting a small percentage of the organization, it can still have a very powerful effect on that portion of the organization."
Role of leaders
For employers keen to know if they have an issue with toxic culture, it's a good idea for leaders to take the time to sit down with employees, one-on-one for a "real temperature check," said Patrick Poulin, group president for Randstad Canada.
"Create this openness, this transparency as well, because, sometimes, some leaders, we have bad days as well. And sometimes the way that we can interact... will be a little bit more rough on some employees, and that could have a huge impact on them."
But what about those workers who are left behind, often while working remotely, after seeing many colleagues depart, what should be done about them?
"A lot of people told me 'What I used to love about my work was the human connection; I used to love my work buddies; we would do lunches, we would go see clients, and all that really fun stuff is gone and all I'm left with is the technical grind. I've lost the human connection,'" said Erica Pimentel, assistant professor at the Smith School of Business at Queen's University in Kingston, Ont. "A lot of people felt left behind when they moved online."
With this abandonment taking place, at least in the minds of these workers, some also have taken the opportunity to pursue other avenues of fulfillment, she said. "If you're a top talent… if you are someone with experience, with a qualification, the market is yours."
In order to manage this and prevent a mass leaving, leveraging or creating a strong culture is often a good first step, according to Pimentel.
"Unless there's a concerted effort to really say what is our culture going to look like in a hybrid organization, and to really try to build a new culture, the folks that are left in this quasi in-between are going to either feel disconnected or going to be looking for the next opportunity. People feel checked out and they fear that culture is changing because let's say you want to make new work friends and you're like, 'I don't know if this person is going to be around in six months, why am I going to even invest in these people?'"