Airbnb says they would rather "find a way to play ball" than go home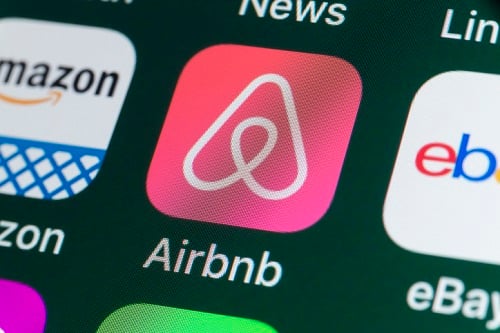 New York City continues to throw punches at Airbnb in the court of public opinion. New York City Mayor Bill de Blasio announced that the city is issuing a subpoena to Airbnb, pressing the short-term rental site to hand over the listing data for approximately 20,000 apartments.
Through a legislation aimed at combating the growth of short-term rentals in the city, New York prevents landlords and tenants from illegally leasing out apartments to tourists for short period of times. In addition, it also requires sites like Airbnb to provide the city with the addresses and names of hosts and point out whether rentals are for a whole apartment or just a room.
A federal judge froze the law's requirement to disclose user data after Airbnb claimed that the ordinance violated the privacy rights of users, suing the city over the law.
But New York is not letting that stop them from attempting to get the information from Airbnb.
"We want to see their listings. We want to see which apartments are being rented out. We want to know what's really going on. We want to make sure there's not illegal hotels," de Blasio said. "We want to make sure that something that is supposed to be an occasional business is not a full-time business, which would mean it should be listed as a business … it should be regulated as a business."
De Blasio said that Airbnb needs to be more forthcoming and transparent so that they both can start making progress.
"People are worried about the loss of housing, the loss of affordable housing. They're worried about security. You've got all sorts of strangers in your building. People want to know what the hell is going on," said de Blasio.
In a letter to de Blasio, Chris Lehane, head of global policy at Airbnb, said that the site is willing to work with the city and the state legislature to enact short-term rental laws that work for both sides.
Lehane said that Airbnb would support state-level legislation that would push for a "simple registration system that doesn't violate our hosts' privacy." This would plausibly let the company collect taxes and hand those over to New York.
"We would welcome the opportunity to work with the City to finally get this legislation across the finish line during this legislative session. In the meantime, we have also offered to work with the City to collaboratively focus enforcement efforts on weeding out large scale commercial operators who seek to circumvent our policies. And while that offer hasn't yet been accepted, we stand by it," Lehane wrote.
"We have faced a tremendous amount of adversity so that New York's 40,000 hosts can make it here – and rather than taking our ball and heading home, we want to find a way to play ball so that everyone can be a winner," Lehane wrote. "We hope you'll work with us to find a path that allows them to keep their doors open while closing the doors of illegal hotel operators."