NY Gov. Cuomo expands stimulus eligibility requirements to get remaining funds out the door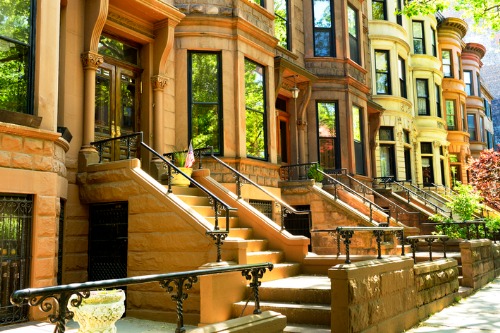 New York City renters are missing more than $1 billion in rent payments during the COVID-19 pandemic, The Wall Street Journal reported Thursday citing a survey conducted by the Community Housing Improvement Program (CHIP), a landlord trade group.
In the survey, the group measured the impact of the coronavirus crisis on New York's rental market, particularly buildings subject to the city's rent regulation laws. It found that around 185,000 households living in these apartments have failed to make their rent payments for more than two months – with an average debt of over $6,000.
These apartments account for roughly half of the total rental apartments, according to CHIP. And the rent debt from the rest of NYC's apartment inventory is probably the same or greater, CHIP Executive Director Jay Martin told WSJ. This means that New York City tenants likely owe more than $2 billion in total rent debt.
"It's not an insurmountable amount," Martin said. "The numbers tell us that, probably, if we could get an additional billion or two dollars in the city, we could probably pay off every single renter's arrears in the entire city of New York over the last year of the crisis."
Read more: Rents are down nationwide, but is the decline of urban multifamily already over?
The New York State has received $1.3 billion in rental assistance from the pandemic stimulus package set aside by the federal government in December. Though it is still unclear how much money New York City will get – as well as how difficult it will be for renters to meet eligibility requirements – housing agencies will likely roll out their distribution plans for the new round of assistance in the coming weeks, according to WSJ.
Housing advocates, however, are concerned that if eligibility guidelines are too tight, much of the fund will sit unused as rent debts get out of hand. As of December, New York's current rental assistance program had turned down more than half of renters' requests for rent relief, leaving $60 million still unspent. Gov. Andrew Cuomo has signed an executive order expanding eligibility and extending the deadline for applications.
"It was structured in such a narrow way that it was hard for people to apply and so many were deemed ineligible," said Rachel Fee, executive director of the New York Housing Congress, an affordable-housing group focused on budget issues. "How the state and city target the [new] program is going to be really important."
During the pandemic, federal and state moratoriums have saved most delinquent New York tenants from evictions. Cuomo has extended the state's eviction ban until May 2021. Some landlords, on the other hand, have fallen behind on their mortgages and other obligations as they struggle to collect rent.
New York's rent remains high by national standards despite many neighborhoods dropping their asking rents during the pandemic. In New York City, the median rent price for a one-bedroom apartment is $2,350, according to listings website Zumper.