Struggling mall pulls through COVID-19 crisis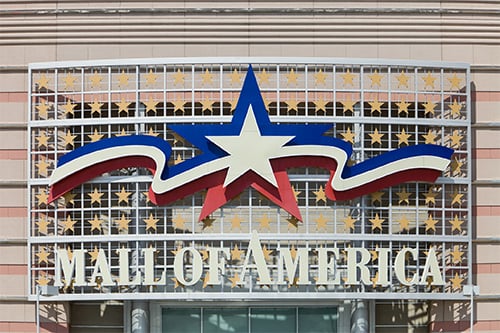 One of the nation's largest malls has announced that it is no longer delinquent on loan payments.
The Mall of America is now up to date on its $1.4 billion mortgage after missing months of payments during the pandemic, the mall's owner Triple Five Group announced in a statement on Monday.
Like many shopping centers across the nation, Mall of America closed all of its stores during the onset of the COVID-19 in mid-March to June. With the plunge in foot traffic and its retail tenant collections hitting a record low of 33%, Triple Five started falling behind on mortgage payments in April.
By May, the mall's revenue has plummeted by 85% and was it forced to slash more than 200 employees as a result of the crisis, according to its representatives.
Read more: Amazon's 1,000 suburban warehouses: Good news for struggling department store and strip mall owners?
But despite the incredibly tough past 10 months, the mall managed to catch up with its mortgage payments. Data firm Trepp reported that Triple Five Group reached a cash-management forbearance agreement with a special servicer to modify the terms of the loan.
The deal included reporting requirements and a monthly remittance of cash. Since then, Mall of America has continued to collect delinquent rent and has been working on a longer-term solution. Starting with the December payment, the mortgage was converted to interest-only through maturity, according to Trepp.
"Facing these unprecedented economic times, we immediately began to work with our lending partners to address the cash flow issues created by this loss of revenue," Mall of America officials said. "We are pleased to have been able to resolve the outstanding issues to the satisfaction of all parties involved, which included a modification of the loan terms."