Under the company's plan, consumers can buy shares of the home on their own timetable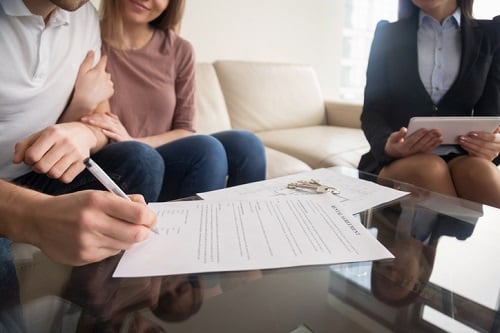 A new Los Angeles-based start-up will allow customers to purchase homes without a mortgage.
Fleq, which will launch next month in Pittsburgh, buys the house of the customer's choice and then sells it to them in shares, in whatever timeframe and amount the homeowner wants, according to a Yahoo Finance report.
"We didn't think that (mortgages) were the appropriate and fair approach to homeownership, and we didn't think it resonated with millennials and Gen-Zers, who saw their parents wiped out by the financial crisis," Fleq founder and CEO Todd Sherer told Yahoo Finance.
Fleq makes money by charging rent, which it reduces as the customer owns more of the property. In theory, the customer will eventually own 100% of the home, without ever having to pay a mortgage down payment or interest, according to Yahoo Finance.
The customer could also choose to just pay rent and never buy the home. Fleq does not impose an expiration date or penalties for deciding not to buy. Consumers who decide to move can sell the house and split the money with Fleq, based on how much ownership the customer has at the time.
"We often refer to mortgages as a tool, which can look like a backhoe or trowel. We think of our alliance as a Swiss Army knife," Sherer told Yahoo Finance. "We can do everything a mortgage can and can provide benefits you can't get with a mortgage."
Fleq plans to be available nationally by 2021.