New single-family home sales are running at a pace "considerably ahead of 2019"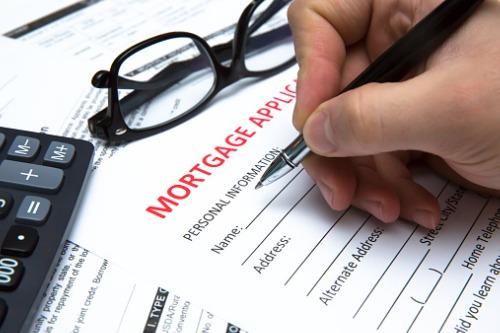 The volume of mortgage applications observed this year continues to grow at a rate that outpaces 2019, according to data released Tuesday by the Mortgage Bankers Association.
Despite a 16% month-over-month decline, applications for new home purchases were 34.7% higher in November than a year prior.
"November new home sales activity, both mortgage applications and home sales ran at a pace considerably ahead of 2019, showing the ongoing strong growth in housing demand and new residential construction," said Joel Kan, associate vice president of economic and industry forecasting at MBA.
MBA estimates new single-family home sales were running at a seasonally adjusted annual rate of 827,000 units in November. On a seasonally adjusted basis, the November estimate was down by 10.8% from the survey high 927,000 units recorded in October. Meanwhile, the seasonally unadjusted estimate was down 15.7% to 59,000 new home sales in November from 70,000 the month before.
Signs of a slowdown in the economic recovery played a role in the monthly decrease in activity, according to Kan.
By product type, conventional loans made up 71.8% of loan applications, FHA loans comprised 16.8%, RHS/USDA loans composed 0.9%, and VA loans accounted for 10.4%. The average loan size of new homes grew from $355,684 to $357,554 month over month.