Insurance costs are rising in some of America's hottest housing markets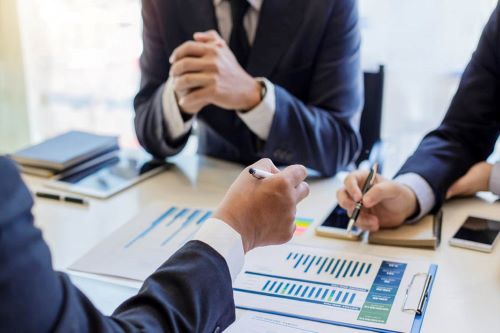 Higher homeowner's insurance is a fact of life across the US housing market. Insurers are fleeing disaster-prone coastal areas, or at least raising their premiums for them. At the same time, homebuyers are flocking to coastal metro areas and vacation communities, freed by remote work to live closer to picturesque nature. The problem there is that the increasing frequency and severity of natural disasters could mean an otherwise affordable home is suddenly made unmanageable by a shocking insurance premium.
Read more: 7 ways to succeed as a mortgage broker
Randy Shamburger is seeing these disappointments play out already. The senior loan officer and branch manager with Movement Mortgage in Greenville, SC., is seeing premiums on coastal properties in South Carolina run well over $2,000 a year, where a similar property further inland might only cost a few hundred bucks annually. It's an addition to the mortgage payment which some borrowers can't necessarily afford.
Shamburger explained that as these premiums rise on seaside real estate, he works closely with his clients to manage their expectations, and with his insurance broker partners to ensure the right information is being delivered on time.
"I always suggest that before my clients make an offer on a house, that they use an insurance broker for a quick estimate on what that policy would cost," Shamburger said. "I try to make sure that anybody looking at a coastal property gets that quick quote, so they aren't caught off guard because I know the insurance runs significantly higher."
Read more: The 7 most popular types of mortgage loans for home buyers
It's crucial, Shamburger explained, to get those numbers as early as possible because a recurring cost like insurance is hard to finance away with a higher rate or a cash-out loan. Some of those tools can be used to cover the initial premium, if that's needed, but if the insurance premium takes monthly payments into an unaffordable zone, it's hard to walk that back. Those premiums in hurricane-prone zones, too, could hike up after a few bad seasons. Shamburger uses these upfront quotes and estimates to ensure his clients can cover any likely premium rises.
When informing his clients of insurance costs, Shamburger works closely with independent insurance brokers signed up with a whole range of carriers. He cautioned other mortgage professionals from referring to big-box insurers who only sell proprietary products. If a broker is signed up with more than 100 companies they can offer a range of programs to Shamburger's clients that could make the difference in terms of that monthly payment. Speed of response, he noted, is absolutely key when it comes to finding the right insurance partner.
Read more: Fannie CFO to resign
"The first thing I would have in my toolbox is a fast-responding, independent insurance broker," Shamburger said when asked how other mortgage pros can prepare for this insurance crunch. "They need to be fast enough to get back to my client in a few hours. When someone makes an offer on a house, they can't sit around and wait for a few days to get a quote from their insurance broker. Mortgage lenders need to develop that relationship with a broker they can rely on so they can quickly get that information so we don't slow down the momentum of the sales cycle and so clients can get that information before it's too late."