What volatility? CEO says now's the best time to launch a brokerage firm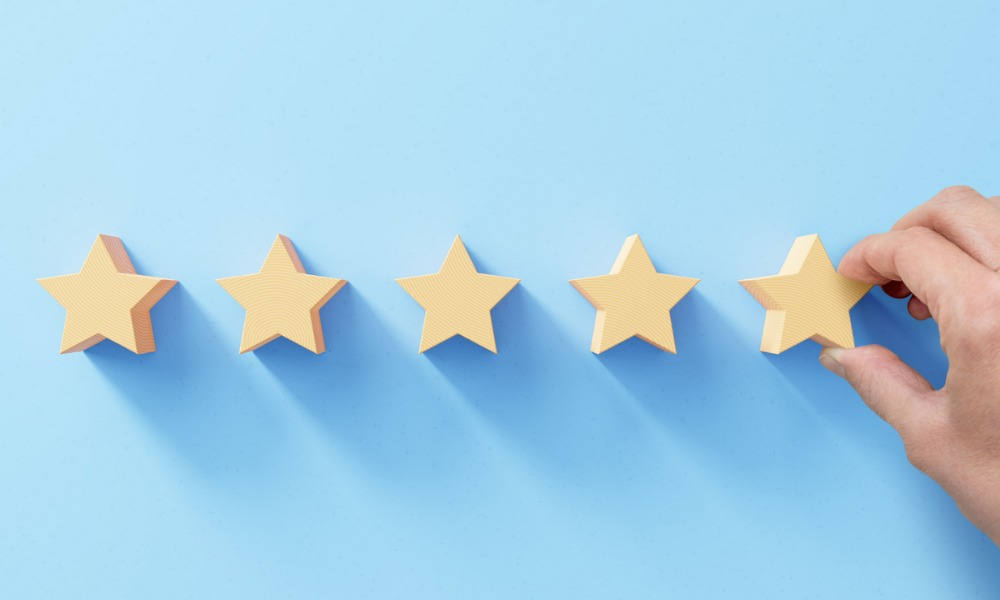 Nothing short of nature's fury would have prevented Robert Lynn, CEO of Florida-based Future Home Loans, from attending the Fuse conference staged by the Association of Independent Mortgage Experts (AIME) that took place last week in Las Vegas. As it happens, Hurricane Ian would raise its ugly head – leaving a trail of death and destruction in its wake – altering his travel plans to attend the fifth annual brokers' conference.
Mortgage Professional America reached out to Lynn by telephone, relieved to learn he and his family were safe. MPA sought to hear the would-be panellist's insights on the industry, particularly given the fledgling nature of his five-year-old firm now having to navigate through choppy waters amid a mercurial market beset with inflation-induced higher rates.
"It is tough times right now," he acknowledged. "I don't think anybody knows anything otherwise. But if you stick with your idea and get your business plan down – what do you want to be as a company? We stuck to the basics. We were grinding through the purchase business when everyone else was patting themselves on the back talking about how awesome they were because they were getting the refis. We make the sales calls, we do pop buys, we built the grassroots business to be recession-proof."
The back-to-basics strategy has paid off: "We're up 12% year-over-year – pretty much an anomaly in the industry right now," Lynn said. "Smart growth, steady growth, knowing what your target customer is, sticking with it and grinding it out every day is the best advice I could give to anybody starting out."
Read more: Is now a good time to open a brokerage?
And contrary to popular belief, Lynn insists this is a moment to launch a brokerage: "It's really a good time to start out," he said. "It's going to be tough the first year anyway, so you might as well take your medicine together. It's tough for everybody."
Another aspect differentiating Future Home Loans from its competitors is its high Google rating – five stars based on 700-plus reviews – that doesn't happen accidentally. "It's a top-down approach for me," Lynn said. "I have to bang the table about it every day. That's the easiest way to differentiate yourself in the market – to provide excellent customer service. It's also the hardest. But we bang the table every day about five-star reviews. The LOs know this. We always want to own it, and we've got ways built in throughout the process."
Lynn encourages employees to solicit reviews after working with customers, with the hint of professional rewards to come: "To me, it's the cheapest form of quality control," he said. "I'm not going to monitor everybody's phone calls – I don't have time to do all that stuff; it's a small company. But you get a five-star review from a customer, I feel you've done a good job. And that's how I do my quality control, letting them know this is how I'm rating you against your peers for promotions and everything down the line internally."
The business has taken steps to heighten its community presence amid a higher rate environment, Lynn said. "Right now, we're so focused on new business," he said. "Everything we do is getting out in front of the realtor community and customers in general, being active in the community. We also have a very active social platform. It just looks like we're everywhere."
Read next: "I can do it better."
Behind the scenes, however, there's more at play: "Internally, we're taking this down time to build out our own CRM that is there exclusively when rates do drop 12, 18 months from now and we can make it rain with refis," Lynn said.
Lynn credits AIME with helping navigate his business as well. "It's been tremendous for me," he said of his association with the group. "Starting five-and-a-half years ago, there was not any information about brokers anywhere. There was a tremendous dearth of information out there. Then Brokers are Better started, BRAWL [AIME precursor Brokers Rallying Against Whole-tail Lending] started. I got in that community early. What they do overall is amazing. I love the political actions stuff they're doing. We're putting some teeth and some shoulder behind Brokers are Better. Right now, it's just getting our seat the table, and they're working hard to make sure we have an equal seat at the table. They've been awesome, and I can't thank them enough."