Mortgage credit quality hits 16 year high… New home sales jump 6 per cent… Malibu estate sets new record at $80 million!...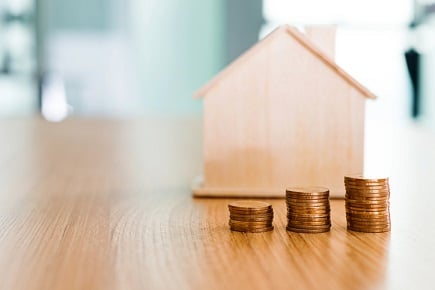 Mortgage credit quality hits 16 year high

Mortgages originated in the fourth quarter of 2016 remained low credit risk, similar to the previous quarter and being the best quality since 2001.

CoreLogic's Housing Credit Index reveals that access to mortgage credit in Q4, 2016 remained tighter than a year earlier.

"Mortgage loans closed during the final three months of 2016 had characteristics that contribute to relatively low levels of default risk," said Dr. Frank Nothaft, chief economist for CoreLogic. "While our index indicates somewhat less risk than both a quarter and a year earlier, this partly reflects the large refinance share of fourth-quarter originations. Refinance borrowers typically have a lower LTV and DTI than purchase borrowers."

Average credit score in the fourth quarter was 737, up from 733 a year earlier and the share of borrowers with a score below 640 was around 10 per cent of that in 2001.

Nortaft predicts higher mortgages rates ahead with an impact on default risk as borrowers changes their choices.

"Refinance volume will decline with higher mortgage rates, and lenders generally will respond by applying the flexibility in underwriting guidelines to make loans to harder-to-qualify borrowers. As this occurs, we should observe our index signaling a gradual increase in default risk. The evolution to a more purchase-dominated lending mix is also likely to increase fraud risk," Northaft said.

New home sales jump 6 per cent

February saw a rise in the sale of newly-constructed single-family houses, up 6 per cent from a year earlier.

The seasonally adjusted annual rate reached 592,000 units, according to data from the HUD and US Census Bureau, despite concerns about rising mortgage rates.

"The uptick in mortgage interest rates is having a minimal effect on new home sales thus far," said NAHB Chief Economist Robert Dietz. "Ongoing job creation, rising household formations and affordable home prices should keep the market on an upward trajectory in 2017."

The median price of new homes sold was $296,200 while inventory was at 5.4 months supply at current sales pace.

Malibu estate sets new record at $80 million!

A Malibu estate has become the highest priced ever in the beach community coveted by many Hollywood 'A listers'.

The property is on the site of the iconic Malibu Castle and has been listed by Coldwell Banker Previews International at an eyewatering $80 million! The original castle was destroyed by fire in 2007 and the land was bought in 2015 for $9.7 million.

The 3.5 acre site will now house The New Castle, a 10,500 square foot home with 5 bedrooms and 6 bathrooms, 120-foot-long great room and amazing views over Santa Monica Bay, Catalina Island, Malibu Colony and Surfrider Beach.

The estate, reached via a 400-foot gated private driveway, also includes a 4,000-square foot guesthouse and all the leisure amenities you'd expect for a home of such decadence.