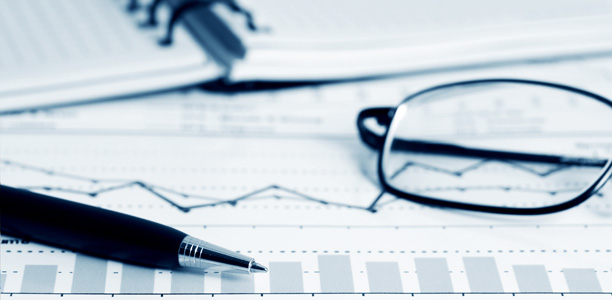 Las Vegas-area home sales dipped last month from October but rose sharply from a year earlier as new-home deals spiked. The rise in sales of newly built homes helped push the overall median sale price up from October, but the median paid for existing houses and condos didn't budge from the month before and remained well below last year, a real estate information service reported.
Foreclosure resales remained a big part of the Las Vegas housing market but continued their gradual, months-long decline, according to MDA DataQuick of San Diego. The firm tracks real estate trends nationally via public property records.
In November, 64.2 percent of the Las Vegas-area houses and condos that resold were foreclosure resales, meaning those homes had been foreclosed on in the prior 12 months. That was down from 66.8 percent in October and down from 68.1 percent in November 2008. Foreclosure resales peaked in April this year at 73.7 percent of the region's resales, and have since declined each month.
A total of 4,787 new and resale houses and condos closed escrow in the Las Vegas-Paradise metro area (Clark County) in November, down 5.5 percent from October but up 44 percent from a year earlier. A decline in sales between October and November is not unusual for the season.
Last month's sales total was the highest for a November since November 2006, when 5,803 homes sold. November marked the 15 th consecutive month in which sales have risen on a year-over-year basis.
There are two main reasons for the sharp year-over-year rise in total sales: New home sales jumped in November, boosting the overall tally, and the November 2008 sales total was unusually low – the lowest in a decade.
The relatively strong home sales this fall reflect several factors, including price declines and super-low mortgage rates that together have boosted affordability, as well as a federal tax credit for home buyers. Before the tax credit was expanded and extended recently, it was for first-time buyers only and was set to expire at the end of November, causing some buyers to rush to buy in time to qualify for the credit.
The 3,206 single-family detached houses that resold in November marked the highest level for that month since 3,470 sold in November 2005. Sales for this home-type category have risen on a year-over-year basis for 20 consecutive months.
The 865 condos that resold in November also represented the highest level of sales for that month since November 2005, when 876 sold. Resale condos have seen year-over-year sales gains for 17 consecutive months.
Sales of newly built homes, including condo conversions, rose to 716 in November, up 47.6 percent from October and up 25.6 percent from a year earlier. It was the highest number of new homes to close escrow since October 2008, when 737 sold. Still, it was the second-lowest new-home tally for a November, behind last year, since 1994, when DataQuick's complete home sales stats begin in the Las Vegas area.
Given the typical new home sells for more than the typical resale home, the jump in new-home closings last month helped lift the median sale price a bit above the October level.
The median price paid for all new and resale houses and condos sold in the Las Vegas metro area in November was $134,900, up 3.8 percent from October but down 29.0 percent from $190,000 a year earlier.
The overall median sale price has fallen on a year-over-year basis for 31 consecutive months and in November it stood 56.8 percent below the region's peak $312,000 median in November 2006.
The median price paid for resale single-family detached houses – by far the region's largest home-type category – was $135,000 in November, the same as in October but down 27 percent from $185,000 a year earlier. The November resale house median was 56.8 percent lower than the peak $312,250 median in June 2006.
The median price paid last month for resale condos was $70,500, down insignificantly from $71,000 in October and down 25.8 percent from $95,000 a year earlier. Last month's resale condo median was 56.8 percent below its $312,250 peak in June 2006.
Another price gauge analysts watch also held steady last month: The median paid per square foot for resale single-family detached houses remained $76, the same as in October but down 23.5 percent from $99 a year earlier. November's figure was 60 percent below the June 2006 peak of $190 per square foot.
On the foreclosure front, public filings that indicate how many homes were lost to foreclosure fell sharply in November: Last month 2,023 single-family house and condo units were foreclosed on in Clark County, down 42.1 percent from October and down 22.3 percent from a year earlier. The November total was 45.6 percent lower than the monthly peak of 3,718 foreclosures in February this year. The figures are based on the number of trustees deeds filed with the county Recorder's office. Foreclosure filings have seesawed month-to-month this year, and a single month's drop doesn't necessarily indicate the beginning of a lasting downward trend.
In November, a popular form of financing used by first-time home buyers – government-insured FHA loans – accounted for 55.7 percent of all home purchase loans. Absentee buyers bought 36.2 percent of all Las Vegas–area homes sold in November, down from 41.3 percent in October but up from 30.9 percent a year earlier. Absentee buyers are often investors, but can include second-home buyers and others who, for various reasons, indicate at the time of sale that the property tax bill will go to a different address.
Buyers who appear to have used cash to purchase their homes accounted for 42.9 percent of all November sales, down from 47 percent in October but up from 31.7 percent a year ago, based on an analysis of public property records. Specifically, these were transactions where there was no indication of a purchase mortgage recorded at the time of sale. Some of these "cash" buyers could have used alternative financing arrangements outside of a typical purchase mortgage, and in some cases these buyers might be taking out mortgages after their purchases. All-cash deals have become popular in many Western markets where prices have dropped sharply and sellers favor the relative speed and certainty of cash transactions.
Las Vegas-Paradise, NV

Median price

Nov-08

Nov-09

%Change

Resale houses

$185,000

$135,000

-27.0%

Resale condos

$95,000

$70,500

-25.8%

New homes

$246,929

$199,749

-19.1%

All homes

$190,000

$134,900

-29.0%

Number of sales

Nov-08

Nov-09

%Change

Resale houses

2,322

3,206

38.1%

Resale condos

433

865

99.8%

New homes

570

716

25.6%

All homes

3,325

4,787

44.0%

Source: MDA DataQuick, DQNews.com