Philadelphia CONVERGENCE aims to narrow the racial homeownership gap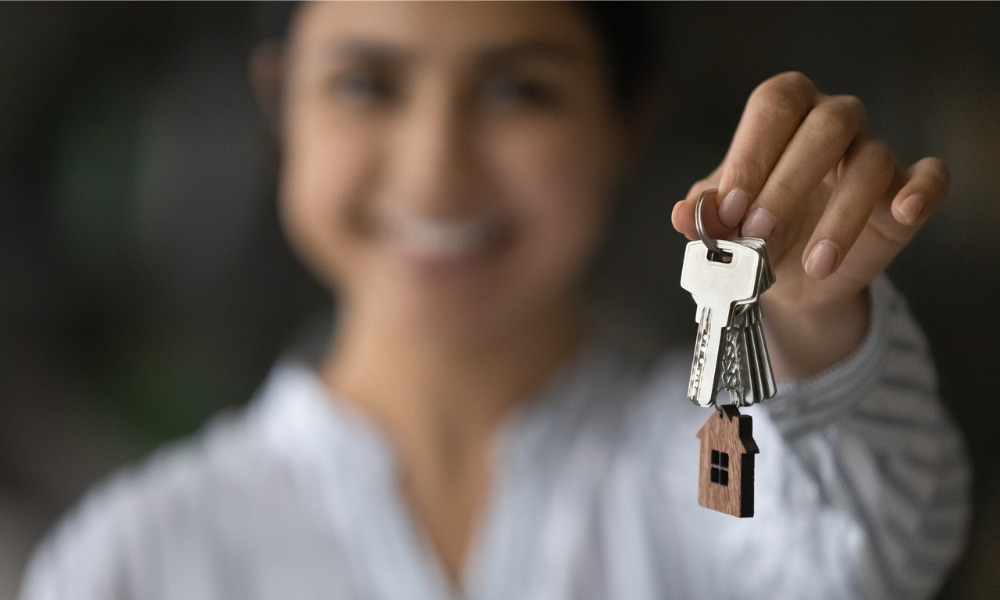 The Mortgage Bankers Association has selected Philadelphia as the site for its next CONVERGENCE initiative aimed at narrowing the racial homeownership gap.
The place-based partnership is expected to launch in early 2023, joining other CONVERGENCE efforts in Memphis, Tenn. and Columbus, Ohio. The Philadelphia version will be led by MBA and three "cornerstone" partners: Finance of America, Radian and Wells Fargo Home Mortgage. Officials said the multiyear commitment will involve key community and industry stakeholders working together to identify and address homeownership barriers for people and communities of color.
"CONVERGENCE Philadelphia will bring together a local network of hosing leaders, non-profits and other stakeholders to collaborate on sustainable housing opportunities for underserved people and communities," MBA's president and CEO, Bob Broeksmit, said. "We are grateful for the strong support from Finance of America, Radian and Wells Fargo Home Mortgage as we develop strong affordable housing partnerships to increase homeownership opportunities in Philadelphia."
Launched by MBA and the Tennessee Development Agency in March 2020, CONVERGENCE Memphis is working to increase Black homeownership in that city, officials said. Since its launch, CONVERGENCE Memphis has made significant strides in amplifying existing local resources, deploying additional national and state resources and engaging in a broad array of community activities, officials described.
Read more: Minority homeownership gap – the sobering statistics
In late 2021, CONVERGENCE Memphis formed a new 501(c)(3) organization (dubbed CONVERGENCE Memphis Inc.) to strengthen ties with the community to advance its mission of increasing Black homeownership, officials noted.
For its part, CONVERGENCE Columbus – led by MBA, the Ohio Housing Finance Agency and the John Glenn College of Public Affairs at Ohio State University – was launched in July 2021. It is also a cross-sector partnership and multi-year initiative focused on increasing minority homeownership in Columbus.
The effort comes amid heightened interest in achieving equity in homeownership. Industry data shows that the rate of Black homeownership has not only contracted in the last 50 years, but that the gap between White and Black American homeownership is worse than it was before the 1968 Fair Housing Act, which was introduced to create equal housing opportunities for minorities.
According to the Urban Institute's figures for the first quarter of 2021, homeownership rates for Black households stand at 45.1%, compared with 73.8% among non-Hispanic White households, while data from real estate brokerage Redfin shows that almost 16% of Black Americans who applied for mortgages last year were rejected, compared with just 7% of White Americans. High debt and low credit scores were cited as some of the reasons for the discrepancy.
Read next: Why Black homeownership rates are 35% behind Whites'
In a July 2021 interview with Mortgage Professional America, former Mortgage Bankers Association president and CEO Dave Stevens echoed the industry's concerns. "If you don't create homeownership for minorities, we're going to have a very difficult economic challenge over the decade ahead," he said.
Stevens noted that Black homeowners hoping to sell their properties were also far more likely to obtain lower appraisals than White people. In many instances, this had led to Black homeowners 'whitewashing' their properties and removing such personal items as family photographs in the hope of concealing their ethnicity before appraisers came by.
He urged mortgage professionals to seek second-level reviews of appraisals if they were declined, or even if there was a counteroffer.
Data from the National Association of Realtors is also grim, closely mirroring that from the Urban Institute: "Some 72% of White Americans were homeowners in 2020 – more than 30 percentage points more than for Black families. The group also reports that the level of ownership has worsened for Black borrowers from 10 years earlier. With different approaches toward the same goal.
CBC Mortgage is trying to reverse the trend, offering the Chenoa Fund, a national down payment assistance program, to try to increase the level of homeownership among minorities. The mortgage company's mission is to increase affordable and sustainable homeownership, with a focus on creditworthy, low- and moderate-income individuals.
But CBC Mortgage Agency DEI (diversity equity and inclusion) officer Tai Christensen told MPA in a recent interview that much more needs to be done: "We are only one company," she said. "We are doing everything we can, but there has not been enough done in the private sector, or even in the governmental sector, to advance homeownership specifically within our minority community. Let us just be clear, by the year 2040, we are going to be living in a majority minority country, so if we don't make some changes very quickly, we'll be running out of a consumer base."