Housing market downturn expected to worsen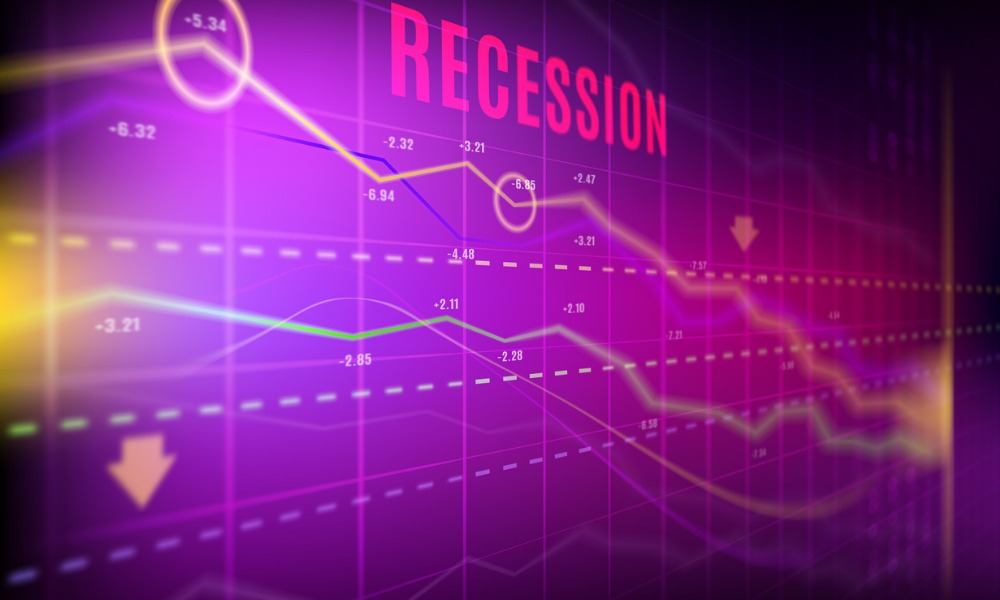 The slowdown in the US economy will be as "equally sharp" as the housing market collapse, the Mortgage Bankers Association said.
Total mortgage origination volume is projected to decline to $2.05 trillion in 2023, down from MBA's $2.26 trillion prediction in 2022. Purchase originations are anticipated to shrink by 3% to $1.53 trillion, while refinance volume will likely plummet 24% to $513 billion.
Read next: Mat Ishbia predicts new refi boom ahead
"Next year will be particularly challenging for the US and global economies," said MBA chief economist Mike Fratantoni. "The sharp increase in interest rates this year – a consequence of the Federal Reserve's efforts to slow inflation, will lead to an equally sharp slowdown in the economy, matching the downturn that is happening right now in the housing market.
"MBA's forecast calls for a recession in the first half of next year, driven by tighter financial conditions, reduced business investment, and slower global growth. As a result, the unemployment rate will increase from its current rate of 3.5% to 5.5% by the end of the year. Inflation will gradually decline towards the Fed's 2% target by the middle of 2024."
After more than doubling this year, MBA's baseline forecast is for mortgage rates to end 2023 at around 5.4%.
Deputy chief economist Joel Kan noted that the slowdown in housing activity and higher mortgage rates will quickly cut the rate of home-price growth.
"MBA expects national home prices will be roughly flat in 2023 and 2024, allowing household incomes some much-needed time to catch up to elevated property values," he said. "However, many local markets will see home-price declines, even if national price measures remain largely unchanged."
Production profitability will also be negative in 2022 for the first time in four years, according to Marina Walsh, vice president of industry analysis at MBA. Additionally, the mortgage industry will see about 25% to 30% in employment, given the decrease in production volume from record levels in 2020 and 2021.
Read next: Have no fear - bolstered mortgage markets are coming
"Origination volumes have declined, revenues have dropped, and expenses continue to rise," said Walsh. "Lenders have started to shrink excess capacity by reducing staffing levels, exiting less profitable channels or exiting the business entirely."
On the mortgage servicing segment, Walsh added that profits have rebounded in 2022. Mortgage servicers are benefitting from slower prepayments and low delinquencies that have helped boost mortgage servicing right (MSR) valuations.
"The national mortgage delinquency rate reached a record low in the second quarter of 2022 but will likely increase with the uptick in unemployment and the destruction caused by Hurricane Ian in Florida, South Carolina, and other nearby states," she said.