The association seeks ideas and input execute successful affordable housing partnerships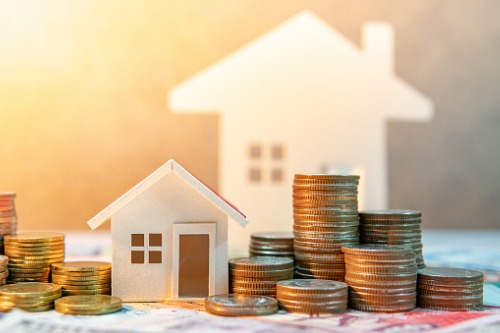 The Mortgage Bankers Association has formed two advisory councils to support its affordable housing initiative.
MBA launched the initiative in June to develop stronger and more effective affordable housing partnerships in both the policy and business spaces. MBA said that the partnerships aim to promote more sustainable, affordable homes for underserved people and communities, especially minorities and low- to moderate-income Americans.
The councils will provide the association with advice, feedback, and ideas related to where MBA should focus its resources, new business approaches, public policy, and strategic partnerships, as well as data and research.
"In order to identify, develop, and execute successful affordable housing partnerships, we need to utilize the expertise and talents of a diverse array of industry professionals," said Steve O'Connor, senior vice president of affordable housing initiatives at MBA. "I am grateful that these executives are willing to give some of their time to make sure MBA's efforts reflect the best thinking and have the highest chances of success."
Each council consists of representatives from various MBA member companies.
Members of MBA's affordable rental housing advisory council:
Christine Chandler, M&T Realty Capital Corporation (co-chair)
Tony Love, Bellwether Enterprise Real Estate Capital co-chair)
Mark Beisler, Wells Fargo Multifamily Capital
Jonathan Camps, Love Funding Corporation
Hal Collett, PGIM Real Estate Finance
Michael Dury, Merchants Capital
Steve Ervin, Berkadia
Sarah Garland, CBRE Capital Markets
John Gilmore, Walker & Dunlop
Pharrah Jackson, Greystone
Hyung Kim, Pacific Life Insurance Company
Shekar Narasimhan, Beekman Advisors
Tracy Peters, Red Mortgage Capital, a division of ORIX Real Estate Capital
Bob Stout, Churchill Stateside Group
Paul Weissman, Hunt Real Estate Capital
Members of MBA's affordable homeownership advisory council:
Kristy Fercho, Flagstar Bank (co-chair)
Eddy Perez, Equity Prime Mortgage (co-chair)
Patty Arvielo, New American Funding
David Battany, Guild Mortgage
Gary Clark, Sierra Pacific Mortgage Company
Geoffrey Cooper, Mortgage Guaranty Insurance Corp. (MGIC)
John Gaines, Arch MI
Joseph Gutierrez, Union Bank
Nikki Holsopple, JPMorgan Chase & Co.
Jason Madiedo, Alterra Home Loans
Lenny McNeill, US Bank
Jay Plum, Huntington National Bank
Jeremy Potter, Quicken Loans, Inc.
Michelle Swindell, Bank of America
Miguel Vega, First Community Mortgage
Rita Ventresca, Wells Fargo Home Mortgage
Mark Vinciguerra, Union Home Mortgage
Dianne Wasson, HomeStreet Bank
Anthony Weekly, SunTrust Bank
Fowler Williams, Crescent Mortgage Company