One investor believes "REITs, in general, have bottomed out"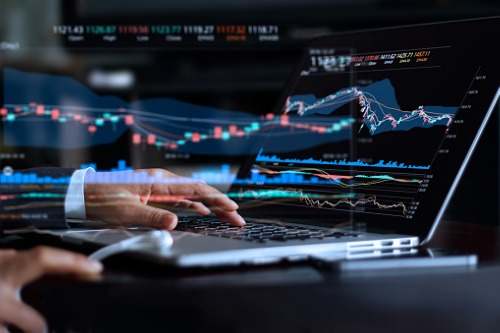 Fueled by the promise of a coronavirus vaccine and the economy's eventual reopening, investors are buying up stock from some of the worst-performing real estate sectors, the Wall Street Journal reported Tuesday.
Despite an exponential rise in COVID-19 infections, share prices for hotels, retail, and office landlords spiked more than 33% and have held steady since November 9, when when Pfizer and BioNTech SE announced their vaccine results.
As of December 15, lodging and resorts REITs jumped 49% from Monday and are now valued at $71.33. Similarly, the FTSE Nareit Equity indexes for regional malls and shopping centers each increased more than 40% since the vaccine announcement. Over the same period, the S&P 500 rose 4.6%.
Investors also spotted an opportunity in lodging as stock prices plunged 36% between the end of February and the end of October. Park Hotels & Resort and Xenia Hotels & Resort pocketed a 62% gain during that period, according to the report.
"I think REITs, in general, have bottomed out, and I don't think we'll retest the lows," said Marc Halle, managing partner at Park Lane Investors, which invests in real estate and property companies. Halle told WSJ that he sees this as an opportunity for investors with a long attention span since the earnings recovery may take years.
Even stocks of shopping-mall owners have enticed investors this past month. One example is Indianapolis-based Simon Property Group, the country's biggest mall owner. Its shares have skyrocketed by more than 41% to $87.32 in November, according to the report. The firm has also secured $1.56 billion in equity last month, with $72.50 per share from investors, including Cohen & Steers.
The firm is after retail landlords that have the capital and management skills to convert their properties to other uses such as offices or residences, said Evan Serton, senior vice president and senior portfolio specialist at Cohen & Steers.
Senior living and nursing homes also made headways as health-care workers and vulnerable groups like the elderly are expected to be the first to receive the vaccine.
Approximately one-third of the 87 seniors housing and skilled nursing operators said last month that they have a backlog of residents waiting to move in, according to WSJ, citing a survey from the National Investment Center for Seniors Housing & Care. The occupancy rate of seniors housing was 82.1% in Q3, slightly below the 84.7% in Q2.