More consumers think that it's a good time to buy and sell a home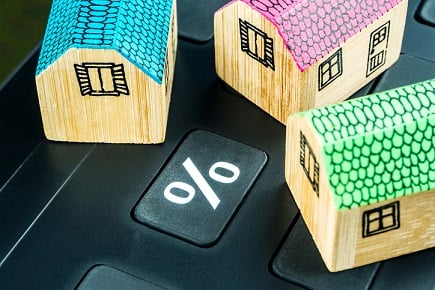 Americans believe that mortgage rates, which hit a three-year low recently, will dwindle over the next 12 months, boosting consumers' positive home-buying sentiment.
For the third month in a row, the Home Purchase Sentiment Index (HPSI) was up 1.3 points month over month and 8.3 year over year to 93, inching closer to the survey high of 93.8 set a year ago.
The increase was fueled by a six-point jump in the share of Americans who believe that mortgage rates will decline or remain the same over the next 12 months, which now sits at 55%.
"The HPSI posted another strong reading to open the new year, helped in large part by the upward trend in the share of consumers saying they expect mortgage rates to remain steady," said Doug Duncan, senior vice president and chief economist of Fannie Mae. "Low rates continue to be a key driver of consumer optimism about both current homebuying and home-selling conditions."
The net share of Americans who say it is a good time to buy a home rose to 59% in January, up two percentage points from December.
The net percentage of those who say it is a good time to sell a home rose to 66%, up from 65% in December.
"Favorable views on job security and personal financial expectations reflect the strength of the labor market, which we believe will continue to bolster housing demand," Duncan said. "With much-needed inventory set to come online this year, offering a modicum of relief to the shortage of entry-level supply, this month's HPSI reading remains consistent with our latest macroeconomic forecast and our theme for 2020: A Resilient Economy Overcomes Risks to Drive Housing."