Lack of inventory may still be holding back overall confidence in home purchase, says Fannie Mae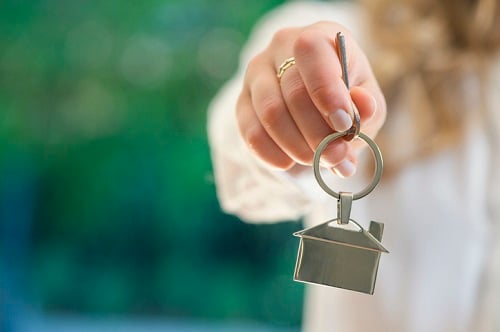 Consumers' home-purchase sentiment grew stronger in November, bouncing back from last month's decline.
The Fannie Mae Home Purchase Sentiment Index (HPSI) rebounded 2.7 points month over month and 5.3 year over year to 91.5, nearing the survey high set in August.
"Over the past year, a growing share of consumers say that they expect mortgage rates to remain steady," said Doug Duncan, senior vice president and chief economist of Fannie Mae. "While low rates have helped boost housing affordability compared to last year, the HPSI has increased only moderately in that timeframe."
Duncan said that the slight boost might be partly because of the shortage in entry-level housing supply.
"That lean supply means the recent mortgage rate decline – holding payment size constant – allows borrowers to increase bid prices for homes," Duncan said. "As a result, home prices are propelled higher, mitigating the benefit of lower borrowing costs for many borrowers. Additionally, a rising savings rate suggests that consumers could be growing more financially conservative. Looking ahead, we continue to expect a steady but modest pace of growth in home purchase activity."
Three of the six HPSI components saw monthly increases, including significant gains in the share of Americans who believe it's a good time to buy and that home prices will go up over the next 12 months.
The net share of Americans who say it is a good time to buy a home spiked 11 percentage points to 61% in November
The net share of Americans who think it is a good time to sell dipped one percentage point to 66%
The net share of Americans who expect home prices to go up in the next 12 months increased seven percentage points to 44%
The net share of Americans who believe mortgage rates will go down in the next 12 months dwindled three percentage points to 11%
The net share of Americans who say they are not concerned about losing their job in the next 12 months held steady at 86%
The net share of Americans who reported that their household income is significantly higher than it was 12 months ago jumped two percentage points at 28%