Expert says rising rates "fundamentally changed the mortgage origination market"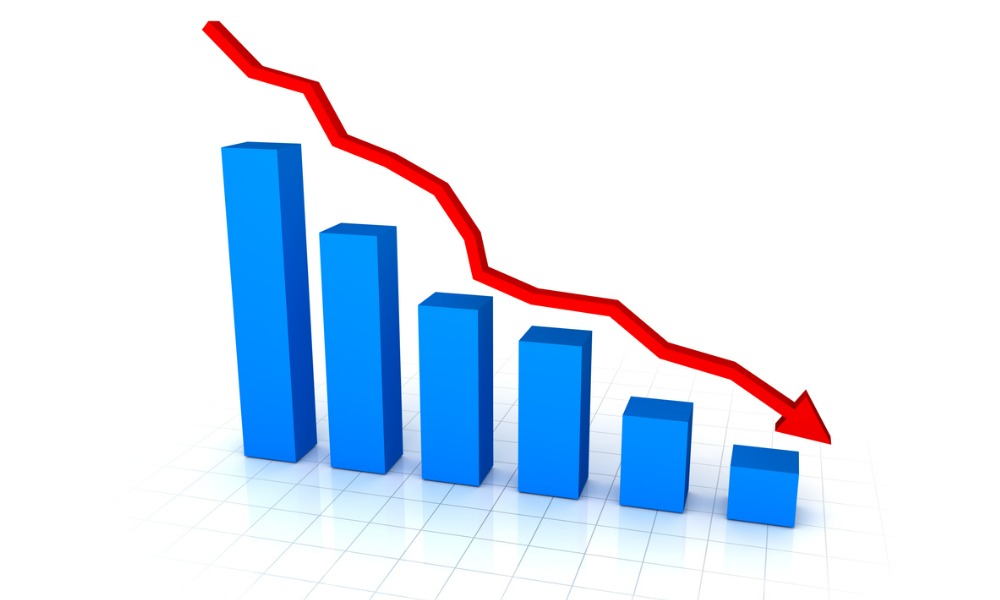 The latest from Black Knight's Optimal Blue Mortgage Market Indices revealed 30-year rates surged 91 basis points to 6.72% in September – the highest level in more than 15 years. It doesn't help that data is starting to coincide with traditionally slower purchasing months.
Overall rate lock volume fell nearly 10% from August, 30% from the last three months and 60% from 2021 levels. Refinances only composed 16% of the month's lock volume as they continued to shrink.
Read next: Homebuilder stocks stifled by mortgage rates
Scott Happ, president of Optimal Blue, said September's results provide a glimpse of what to expect for the remainder of 2022 and beyond.
"Interest rate and affordability challenges have fundamentally changed the mortgage origination market," Happ said. "Interest rates are now at their highest level in 15 years, while affordability is at 37-year lows. Given these realities, it's not particularly surprising that rate locks are falling sharply."
The resilience that cash-out locks once showed amid rising interest rates also started to budge, dropping 26.2% from August and 78% from 2021. However, it still makes up for almost three-quarters of total refinance activity.
Read more: Mortgage market volatility – how can you ride the storm?
Rate/term refinance activity remained unchanged for the most part at -0.1%, while purchase lending still makes up most of the September activity in spite of the 7.6% fall from August.
"Interest rates jumped almost a full percentage point in September, with affordability headwinds already high," Happ said. "Home prices are pulling back in a growing number of markets, but across the country, affordability remains a challenge. This is likely one reason why non-conforming loans gained market share and we saw an increase of the average loan amount. The decline in purchase lock volumes bears this out as well. Purchase lock counts – which exclude the impact of soaring home values on dollar volume – show we're down more than 10% from 2019 levels, marking the third consecutive month that the number of purchase locks has fallen below pre-pandemic norms."