A federal jury convicted a Virginia woman Friday for her role in a multimillion-dollar mortgage fraud scheme.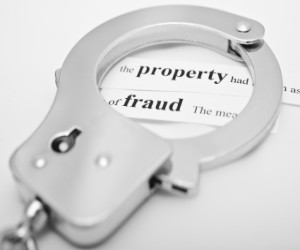 A federal jury convicted a Virginia woman Friday for her role in a $20 million mortgage fraud scheme.
Gin-Hwang "Felicia" Tsoa, 59, was found guilty of conspiracy to commit bank fraud and two counts of bank fraud, according to a report by the Fairfax News. Tsoa faces up to 30 years in prison for each count.
Prosecutors maintained that Tsoa, a loan officer at First Empire Mortgage in Fairfax, Va., and Lifetime Financial Services in Herndon, Va., helped co-conspirators defraud lenders as part of a scam to profit from fraudulently obtained loans. According to the Fairfax News, co-conspirator Robert Mikail recruited straw buyers to purchase residential properties.
Then Mikail, Tsoa and Lifetime Financial owner Bing-Sing "Cindy" Wang falsified the borrowers' loan applications to get the loans approved, the News reported. For instance, according to the News, nearly all the phony applications specified Mikail's jewelry store, Opus Jewelry, as the borrower's place of employment. Mikail could therefore falsely verify the borrowers' employment to lenders who attempted to check the claim.
The scam involved the purchase of 36 homes and the disbursement of $19.9 million in loan proceeds between 2005 and 2007, according to the News. Tsoa served as loan officer in at least nine of the fraudulent transactions, which led to at least $1.4 million in losses to lenders, according to prosecutors.
Both of Tsoa's co-conspirators have pleaded guilty. Wang was sentenced to 24 months in prison. Mikail is scheduled for sentencing in January.