Despite worries that lenders would reduce commissions in cost-cutting efforts, LO compensation remained essentially flat last year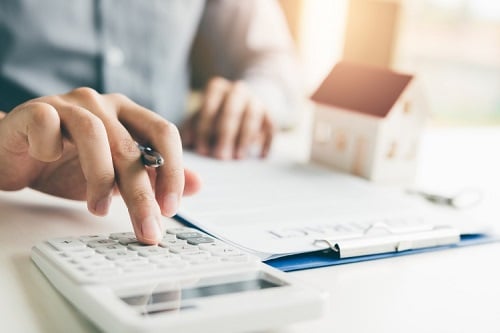 Average loan officer compensation held relatively steady in 2019 despite an increased focus by lenders on cost-cutting, according to a new study.
The study was conducted by LBA Ware, a provider of incentive compensation management and business intelligence software for the mortgage industry. The company reviewed account data from mortgage lenders that used its CompenSafe platform to automate incentive compensation management for the full calendar years 2018 and 2019. The dataset included Los who funded at least six loans in one of the calendar years. Commissions were for a wide range of large and small lenders across the county, composed of 68% independent mortgage companies, 27% banks and 5% credit unions.
The sample group funded significantly more loans last year than in 2018, with the total number of closed loans up 18.28% and total loan volume rising 29.44% year over year. Together, the unit and volume gains resulted in an additional 31.42% in LO commissions paid in 2019, LBA Ware found.
The average base commission earned by Los in 2019 was 93.912 basis points, compared to 93.114 basis points in 2018. Accounting for commission tiers and minimum and maximum caps, Los earned an average of 102.089 basis points per loan last year, up slightly from 100.594 basis points in 2018.
The average loan amount last year was $259,652, up 9.43% from 2018. The higher average loan amount helped drive an increase in the average LO commission per loan to $2,591, an 11.11% increase from 2018's $2,332.
Total LO employment was slightly down last year, decreasing 0.14% from 2018.
"Despite speculation that lender efforts to reduce operational costs would include curbing loan originator commissions in 2019, our analysis shows that base commission for Los did not significantly change from 2018 to 2019," said Lori Brewer, founder and CEO of LBA Ware. "This data implies that lenders may not get serious about reducing LO commissions until they're in significant financial pain, which isn't predicted to happen until later in 2020, when refinance volume is expected to wane."