With recruitment and retention becoming increasingly difficult for mortgage companies, managers and executives may be exploring other ways to get ahead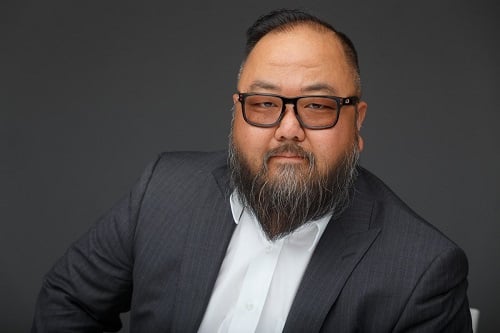 At the start of the year, many companies had a goal of growing their sales force, but this has become increasingly difficult as the year has progressed. Now, hiring and holding on to the best mortgage originators is a challenge faced by many branch managers and recruiters.
Loan officer employment is expected to go up 8% in the next 10 years, according to data from the US Bureau of Labour Statistics. That's faster than the average for all other occupations.
Despite this anticipated growth, executives and hiring managers are concerned about the lack of talent. Ten years ago, approximately half of financial services CEOs saw skills shortages as a threat, but that's gone up to 76% in 2019, according to PwC's 22nd Annual Global CEO survey. "The skills shortage stymies growth chiefly because it stifles innovation and raises workforce cost."
Samuel Lee works for Homebridge Financial as an area manager serving the Greater San Diego region. Over the past two years, he says, the talent pool has really thinned. In 2017 and 2018, the market shifted due to rate increases and a lot of negative market sentiment. Now the tables have turned.
"Now we're in a year where there's an explosive amount of business but there's a lot fewer people doing it. The talent pool has really narrowed in 2019 and from a lot of different indications . . . I think that pool is going to thin even more in 2020," Lee said.
He says that the cyclical nature of markets causes the mortgage industry to be somewhat transient. When business is good, lackluster originators can pop in and make some good money, then flee when the going gets tough.
With an increasingly competitive market, employee retention has been as difficult as recruitment. Experienced loan officers know they are in high demand, and many choose to jump ship due to inconsistent turn times, non-competitive pricing, or an unsupportive work environment. Several lenders end up competing for the best origination talent which drives compensation up, something that lenders are trying to curb.
Lee came into his role with a very small group of people under him and has fostered "explosive" growth; he expects his region to hit a quarter billion by the end of the year. He says that margin compression and rates have been a big part of the and of late, and although it's an important dialogue, he's noticed that some originators are emphasizing other areas of importance.
"People are looking for leadership. Direction, a vision, leaders—not managers," Lee said. "Somebody who's doing $8 million a year can double their business if they have the right mentorship, leadership and the right systems in place. I was very intentional for going after a very specific type of loan officer. Some of them were great producers, some of them were actually mid-level . . . . that's been a big thing for me personally this year, is finding he right talent that does have potential."
There are some strategies that mortgage lenders can employ to enroll new talent and encourage them to stay. Technology is something that originators have come to expect. Being digitally supported to create more flexibility and save time is very attractive to a loan officer. Focusing on brand reputation is also important when trying to attract new talent, although Lee says that's a two-way street and the best originator/employer matches have a symbiotic relationship where the company believes that that person's brand and presence in the marketplace is more significant and viable than the company's brand itself. That being said, the more credible and trusted the lender is, the more appealing an offer will be to a mortgage professional.
Another true differentiator is placing an emphasis on a good company culture. All major players have the "four Ps": product, process, people, and price. Culture is what sets one company apart from the next. This could mean ensuring supportive management and colleagues, bonuses and benefits, health and fitness programs and even monthly social events.
"I'm not hung up on just going after top producers," Lee said. "I look for the middle of the roads that I can raise into top producers and then I look for top producers that have a very humble approach to the marketplace. . . . people that believe that mentorship and leadership's important, and have a culture of support is really, really important to me as well."
When looking at bringing on new originators, Lee suggests looking at productivity trends:
How long has the person been in the industry?
What did they accomplish in one of the worst years in the industry?
Did they survive it?
Where has their strengths and weaknesses been this year?
Garth Graham, Senior partner at Stratmor Group suggests a more unconventional way to gain top performing loan officers – buy a company. Many mortgage brokers are looking to grow their company through acquisition, and he says this could be a great way to find top talent and develop strong leaders to manage them.
"The top 40% of originators do more than 80% of the volume with less than 10% turnover," said Graham on the challenges of recruiting.
Graham says one way to curb this issue is turning to the new generation of young professionals. "Provide tools for young originators that makes them want to stay, even if the compensation per loan is slightly less." He says this works the same way when acquiring a company. Making the transition smooth by offering tools to increase flexibility and provide coaching and support can help motivate salespeople to start producing.