When she first saw a gender imbalance in the industry, she went to work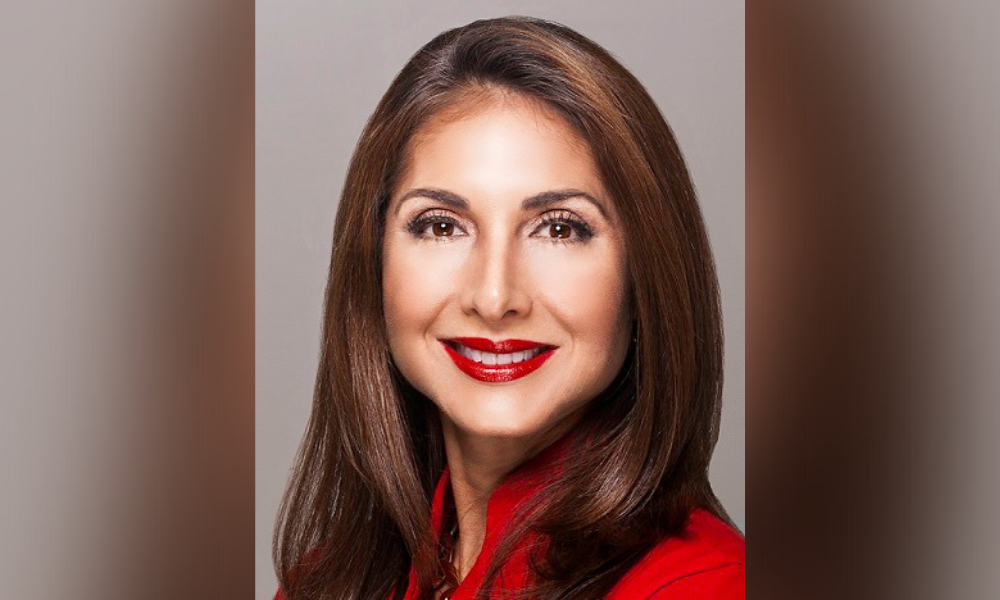 When Kimberly "Kim" Lanham (pictured) first entered the mortgage industry right after the Great Recession of 2008, she witnessed first-hand the figurative detritus left in the wake of the economic downturn that nearly wrecked the US economy. Navigating through the broken landscape, she also couldn't help but notice the lack of women in the profession.
"I didn't choose to have a career in the mortgage industry," she told Mortgage Professional America "Instead, I followed three incredible entrepreneurs into a venture which just happened to be in our field. The timing was right – I joined a start-up company that foresaw the implosion of the mortgage industry in 2008 and 2009 and created specific services around making mortgages safe."
She was well-prepared for the challenges ahead, armed with two bachelor of arts degrees from the University of South Florida, a master's of applied economics from the University of Central Florida and an MBA in Management from Rollins College.
Those were heady days indeed, she suggested. And needless to say: "We were very busy," she added with a knowing laugh.
Today, Lanham serves as senior vice president, client services, at Mphasis Digital Risk – an agile risk, compliance and tech company providing global solutions to the consumer lending, mortgage, and all regulated industries. In an interview with Mortgage Professional America, she said more work needs to be done toward promoting diversity in the industry but it's still better than when she first entered the field.
Read more: Kim Lanham – elite women 2015
Aside from the jaw-dropping economic wreckage left in recession's wake some 15 years ago, she couldn't help but notice the gender imbalance in the industry. Given the rarity of female practitioners, a sense of collegiality was not part of a culture that instead fueled intense competition.
"At that time, women working in the mortgage sector were very competitive with one another, rather than collaborative," she said. "There is often a belief there is only one seat at the table, which has the unfortunate effect of keeping women from lifting each other up."
She recalled the difficulties she had in warming up to other women in the industry given that sense of rivalry: "I was going to conferences pretty much right off the bat," she said. "I would go to these conferences and look around and be one of 20, 25 women, maybe, there. In the industry, I'm more comfortable with women, so I would try to go over and introduce myself to these other women and start the networking process that way. What I found was the women were very closed off and they perceived any other woman in the room as major competition. There was no collaboration or help among the women – they were worse to each other than the men were, quite frankly."
Having experienced her share of challenges and taking stock of the culture, Lanham was inspired to create the Executive Women's Summit, bringing together the senior-most women in the mortgage industry toward developing strong relationships and lifting each other up, she said.
Read next: Women's History Month – AIME for the top
One memorable highlight came in 2015, when the summit – sponsored by Mphasis Digital Risk – brought the top 20 women in the industry together for collaborative sessions and networking events. Five years later, the Summit was spun off into the Women of ALICE (Achieve, Lead, Inspire, Cultivate, Empower), a 501(c)(3) non-profit she founded and now chairs. "Over 100 women are members, and we host a very limited two-and-a half day summit for 50 women to ensure that maximum networking time is available and so that meaningful relationships can be developed," she said with palpable pride. "I also recently joined the board of an insurtech company called SimplyIOA as their first female board advisor, and I look forward to working with their company and connecting them to the mortgage industry."
Along the way, Lanham has emerged as an award-winning marketer, published author and sought-after speaker who frequently sits on various symposium panels. She continues to organize national industry summits at a time when women have become eminently more collaborative yet strive for greater representation to this day.
"At least 40% of my time is devoted to the Women of A.L.I.C.E, developing curriculum, immersive content and events," Lanham said. "In addition, I work closely with our DEI group and regularly host fireside chats and panels with women across the globe. Such a format also provides a very safe circle of trust for the senior-most women in the industry to come together and collaborate on a personal and professional level."
Given the company's India-based parent, Lanham has been able to interact with women in that country, she noted: "Encouraging them to chase their dreams has also been highly fulfilling."
She credited Carla Harris, author of The Wealth Choice, as an influence, along with Marcia Davies, founder and COO of mPower. In dispensing advice to women in the industry, she draws from the former, who likes to say: "If you don't ask, you don't get." From Davies, she draws inspiration from her accomplishments and "… how she continues to nurture all the women of the mortgage finance industry who are willing to participate," Lanham said.
But her greatest inspiration by far comes from her grandmother, who served as an early role model for her based on an uncommon perseverance, intelligence, drive and sheer grit. "She began working in the 1950s and eventually rose to the position of city manager in Fort Lauderdale – the only female in the country at the time to hold such a title," she said of her grandma, who passed away last July at the age of 101.
Her mother's mother, Francine Stuller moved to Florida after a divorce intent on starting over, Lanham said of her beloved grandmother. "I never saw any barrier top her," she said. Because of her, Lanham added, "I grew up never thinking that anything could stop me from being who I wanted to be."