Three groups team together to build housing as homeownership eludes many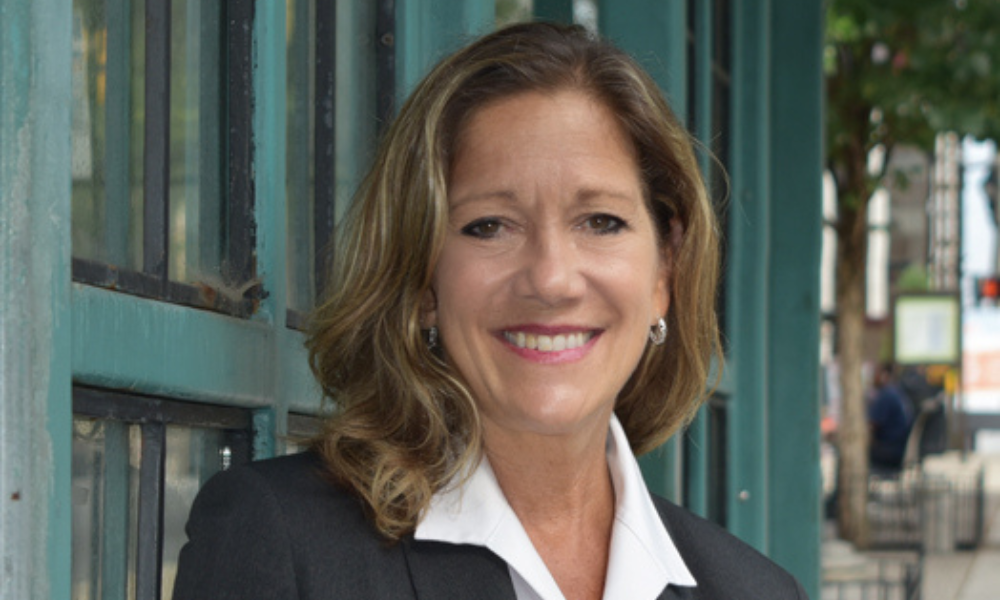 A unique joint partnership among three entities – The Community Preservation Corp., National Equity Fund and Cinnaire – recently disclosed their involvement with CPC Mortgage Co. to provide affordable housing at a time when homeownership is elusive to many.
Mortgage Professional America spoke to executives from each group in securing greater detail into specific roles each will play. CPC Mortgage Co. is a national mortgage lending firm specializing in multifamily Agency finance products. The first-of-its-kind cooperative leverage the resources and expertise of its three nonprofit owners to bolster access to flexible Agency mortgage capital in communities where it's needed most. The goal: To expand and preserving affordable and workforce housing.
"We joined as equity partner," Susan Frank (pictured top), executive vice president, business development at Cinnaire, told MPA. "We wanted to join this partnership because of our mission alignment with the other two organizations and our desire to provide more opportunities in the affordable housing industry.
"Our role is to bring new opportunities to CPC Mortgage Co. from our deep relationships with the affordable housing community. We want to bring new opportunities to do more business, more affordable housing, and at the same time want to bring opportunities to our developer partners who have not had access previously to Agency products."
As an example of the types of communities Cinnaire has helped create, she pointed to Colony & Fisher Arms Apartments in Detroit. It's no exaggeration to categorize the work done there as life-changing for its residents.
Read more: Trio of nonprofits works toward affordable housing
"To escape from the deterioration that was happening within its walls, its floors and the lives of its inhabitants," a synopsis on the community's website reads in part. "Yet most didn't have the means to leave and start anew. So they stayed in this crumbling building they call home. Amid the violence, the murder, the drugs, the theft. They held out hope that one day their home would be revived; that one day they would feel safe within its walls."
Seemingly against all odds, that day finally came in 2013 when the apartment complex – among the most problematic in Detroit's history – undertook a multimillion-dollar rehabilitation and restoration process. A "successful and committed" partnership among Cinnaire, Chesapeake Community Advisors Inc., Building Blocks nonprofit and the City of Detroit enabled the availability of unique financing and a revamped management approach.
Prominently located adjacent to Detroit's Gold Coast, Indian Village, and East Village historic neighborhoods, Colony and Fisher Arms – which has since been renamed River Crest Apartments – is now described as "…a true representation of the revitalization efforts taking place in the city of Detroit. Not only are buildings and communities being revived, but lives are being renewed through these efforts."
In Wilmington, Delaware, Cinnaire partnered with NCALL Loan Fund and True Access Capital to form the Equitable CDFI Collaborative, created to promote inclusive growth in Wilmington's West, East and Northeast neighborhoods and stimulate economic opportunity and mobility.
The collaborative is supported by JPMorgan Chase through its PRO Neighborhoods Initiative. Equitable Wilmington provides lending resources and technical assistance for transformative projects such as building affordable housing, community facilities and supporting small businesses in these key neighborhoods, according to the collaborative's website.
Since its inception in 2020, the Equitable Wilmington Collaborative has reached several goals:
Launched a Northeast Revitalization Fund to provide financial support for developers, business owners, landlords and other property owners with projects that have a high economic and revitalization impact in Northeast Wilmington.
Provided a $3.6 million loan to support the expansion of the Latin American Community Center's Early Development Center.
Awarded a Capacity Building Fund grant to eight nonprofit organizations to expand their ability to sustainably meet the needs of their communities.
Frank noted the effort goes beyond brick-and-mortar housing. In Wilmington, a facility designed by teens is used to house their activities. There's a charter school for its young denizens, starting at the pre-K level. "What we really try to do is holistically address what's happening in the communities," Frank said. "We love to be involved in the communities that have all kinds of activities that are helping the residents – not just housing."
Added Katey Forth, executive vice president, public funding: "Not only do we want to make sure we're looking to the development partners, but also the on-the-ground residents as well. We want to make sure whatever we're doing in terms of development in the community that the residents have an active role. We're not telling the community what we think they need. We're designing programs and projects and opportunities around what their needs are."
Read next: Financing offered to minority developers for affordable housing
The president of CPC Mortgage Co., John Cannon (pictured below), also spoke to MPA about his company's role in the partnership. He began by noting the parent company of the firm he leads is Community Preservation Corp., hinting at the firm's altruistic DNA.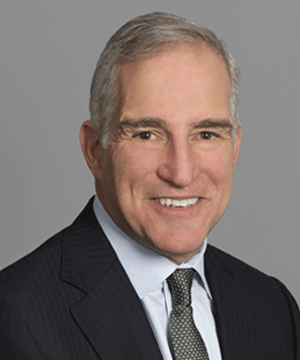 Established in 1974, the parent company is a nonprofit affordable housing and community revitalization finance company providing a full suite of construction lending, permanent lending and equity investing products through its core lending business and subsidiaries.
The parent company was formed with the same sense of urgency as felt today – what with soaring property values that have made homeownership elusive to so many. It was founded as a direct response to the is­sues of property abandonment and blight that New York City was facing at the time, according to its website. Each year, between 20,000 and 30,000 rental units were being lost to abandonment, fire, or demolition, as the city took ownership of hundreds of buildings through foreclosure and forfeiture.
In response to a 1972-73 study conducted by the New York City Clearing House, an association of com­mercial banks, and the banking community, led by David Rockefeller, stepped up with a pro­posal to address the problem, the company's website recounts.
"Perhaps, focusing a small amount of pooled capital on a few neighborhoods – namely Crown Heights in Brooklyn and Washington Heights in Manhattan – would improve building quality and people's living conditions, and help pre­vent the blight in surrounding neighborhoods from de­stabilizing them. CPC was founded in 1974 to be a self-sustaining vehicle, a departure from many non­profits, which rely on regular injections of charita­ble support, officials further note on their website.
The strategy has paid off. Today, the parent company stands as the largest CDFI (community development financial institution) solely committed to investing in multifamily housing, having invested more than $11.9 billion to finance the creation and preservation of more than 220,000 units of quality housing in neighborhoods across New York and beyond.
Cannon told MPA the current effort in joining the collaborative is to expand its reach: "The whole thesis behind this partnership for CPC Mortgage was to expand our geographic reach and bring some Agency – large, capital A – products to customers beyond our normal geographic reach," he said.
Most of the deals the mortgage company has done have been in the tri-state area from its New York City base, he noted. "What CPC Mortgage gets out of this partnership is a lot more looks at opportunities across the country because of the platforms that Cinnaire and NEF bring to the table."
NEF's CEO, Matt Reilein (pictured below), spoke to the unique combination each partner brings to the table yet noted the nonprofit status as outlier: "We're really excited about this special partnership because it's not just any three organizations coming together," he said.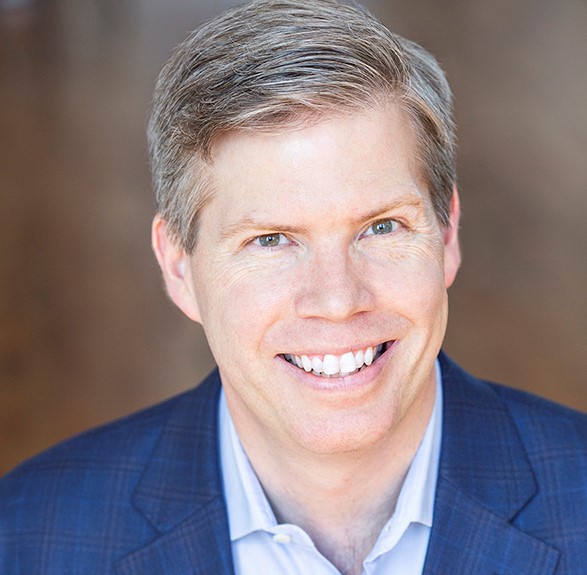 "It's three well-established nonprofit lenders in financing and affordable housing. The component here is we're all mission-driven, nonprofit organizations, each of us with decades-long track records of doing adjacent type of financing in creating and preserving multifamily housing across the country."
He alluded to the financing structure yielded from the partnership: "What's really compelling here is that this is sophisticated financing and in working with Fannie, Freddie and HUD, you have to have those relationships, those licenses. There's a limited number of them and most all of them are controlled by for-profit organizations. We are coming together as the only national platform owned and operated by nonprofits."
To boot, all three partners share a common vision: "Why that's important at the end of the day is that we're focused on the creation and preservation of affordable hosing above all else. We don't have shareholders; we don't have investors looking for returns beyond our mission of creating and preserving as much affordable housing in this country as possible.
"Again, what's really compelling here is three organizations have come together because we see the power of bringing together our networks, our platforms of relationships across the country to combat the crisis of affordable housing. What is NEF's role? Our role is to bring our 35 years' worth of track record – which is really 35 years' worth of relationships with developers and owners of affordable housing -- to the table. We will be working with our developers, our relationships, to provide the type of mission-driven, long-term capital."
Since 1987, NEF has invested more than $20.6 billion, creating 215,500 homes for people across the country. NEF is a Chicago-based affiliate of Local Initiative's Support Corp., and has donated $210 million in grants to support LISC's community investment efforts, according to its website.