Group aims to help minorities by ensuring developers build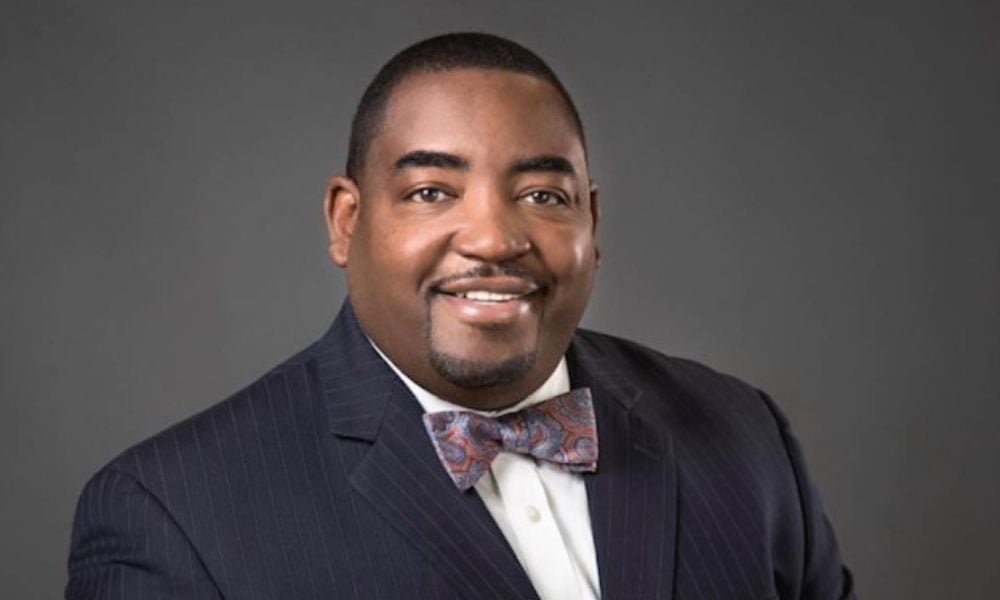 KeyBank Community Development Lending and Investments (CDLI) recently provided a $20 million term loan to Enterprise Community Loan Fund Inc. to Equitable Path Forward, a $3.5 billion nationwide initiative "…to help dismantle the legacy of racism in housing," officials said. The aim: To provide financing to minority developers keen on building affordable rental housing in marginalized communities.
Mortgage Professional America reached out to Brian Maddox (pictured), tapped in November as the national team leader for the newly created Community Development Financial Institutions team. In that role, Maddox will lead a team responsible for marketing, lending, and delivering banking products and services to CDFI partners that help expand access to the economic mainstream for low-income families and communities. CDFIs are described as mission-driven financial institutions that spark job growth and retention in hard-to-serve markets across the US through the creation of economic opportunity for personal individual growth, small business development, creation and preservation of quality affordable housing and to provide essential community services in the US.
"Key Bank was looking to diversify the kind of lending and investing we do in this space of community development," Maddox told MPA. "We saw an opportunity to have a positive impact. It made all the sense in the world for us to be a part of it."
Read more: Affordable housing a top concern
Toward the end of increasing housing for people of color, the fund is earmarked for developers of color to ensure they have access to capital. Maddox acknowledged housing cannot be reserved to a demographic group exclusively given non-discrimination provisions of the Fair Housing Act, but having developers of color is seen as a way of enhancing access to affordable housing for minorities given the location of the planned construction in low-income settings.
"What this fund is really doing is ensuring that affordable housing is available and that there are income-based criteria for the housing," Maddox said. "But in terms of having minorities involved in the actual construction of that housing - that is what the fund is really aimed at ensuring. The housing itself can't be reserved for minorities, but the building, construction and development of the housing is going to be done by minority-led businesses. That's what the fund is really aimed at doing – adding to the sphere of affordable housing but being delivered by minority developers and builders."
Such builders are themselves minorities within a minority, although the percentage of the overall industry is hard to come by. The Urban Land Institute, a national real estate and land use industry association provides something of a barometer, reporting that 5% of its members identify as Black or African American.
The vast majority of commercial real estate developers are White. Few reliable statistics are available, but the industry association NAIOP reported in a 2013 survey – the most recent year for which data are available – that 4.4% of commercial real estate professionals were Black.
Read next: Minority homeownership gap – the sobering statistics
As far as construction workers, that's a different story - workers identifying as Hispanics or Latinos comprise 30%, or 15 million, of these workers, while African Americans resent some 17% (8.5 million) of the workforce. Other minorities, totaling about two million, make up around 2% of the workforce. All told, the construction industry workforce includes 25 million minority workers, according the association.
Anchoring the initiative is a $350 million Growth Fund composed of loans, equity, and grants, for Black, Indigenous and people of color (BIPOC) developers to support affordable and workforce housing projects across the United States. KeyBank's partnership with Enterprise furthers its relationships with community development financial institutions (CDFIs), allowing financial institutions the opportunity to directly invest in projects that support racial equity in underinvested communities of color, officials said.
"This investment is an opportunity for KeyBank to advance efforts in minority communities through impactful investing and build on KeyBank's successful Community Benefit Plan," Derek Reed, vice president of KeyBank CDLI, said in a prepared statement.
Elise Balboni, president, Enterprise Community Loan Fund, added: "KeyBank's support is instrumental as we advance racial equity in the housing industry. Partnerships like this directly support developers of color whose access to capital has historically been minimized."
Maddox is based in Las Vegas, NV and will report to Robert Likes, National Manager, KeyBank Community Development Lending & Investment. The CDFI team will work closely with KeyBank's market presidents, corporate responsibility team, and with other groups within the bank to identify and develop solutions that meet the needs of our local, regional, and national communities.
Maddox formerly was a commercial development loan officer for Toyota Financial Savings Bank. Before that, he served as the chief production officer and a member of the executive management team at Clearinghouse Community Development Financial Institution. He was responsible for maintaining a national lending presence and supervised a lending team across a multijurisdictional footprint, which included California, Arizona, New Mexico, and Native American Land. He has worked in community development and lending at several financial institutions including Bank of Nevada, Citibank, and California Federal Bank.