It points to segment's formidable power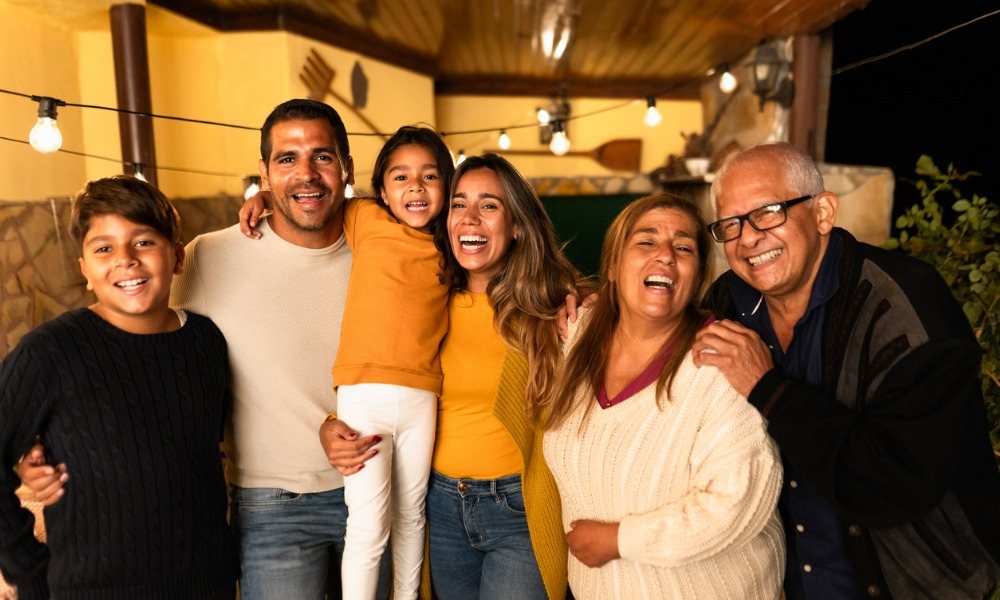 In a move reflective of the growing influence of Hispanic consumers, Cleveland-based CrossCountry Mortgage is expanding its services to that demographic, including the use of dedicated tools that generate borrower confidence and help overcome language barriers.
Central to the outreach efforts is a Spanish-language mortgage application to a focused website geared to Hispanics. The lender said it's making "significant investments" to provide focused, authentic support to Hispanic homebuyers.
Mortgage Professional America reached out to CrossCountry Mortgage spokesperson Alicia Gauer to discern the motivation behind the move. "The Hispanic population in the US has grown significantly over the last decade," she told MPA. "We recognize the purchasing power this important community represents."
Certainly, the stress innate to buying a new home is not limited to ethnicity or race. Yet making the process more accessible to Hispanic consumers helps to mitigate some of that anxiety, Gauer explained: "First, for the Spanish speaking community, imagine making the biggest purchase of your life — your home mortgage -- in a second language. We want to remove those barriers with dedicated tools that generate borrower confidence, from a new Spanish mortgage application to a focused Hispanic website," she said. "So, it starts there with information and education in Spanish, but our support is much more than translation. We're partnering with organizations focused on advancing Hispanic homeownership, we're participating in Hispanic-centric events and we're leveraging our own Hispanic loan officers to forge authentic inroads with this community."
In a prepared statement, CrossCountry Mortgage's chief brand officer, Laura Soave, noted the outreach efforts extend beyond translated materials: "This is personal," she said. "We have hundreds of Spanish-speaking loan officers with deep roots in the community. We're partnering with organizations focused on advancing sustainable Hispanic homeownership and are embedding ourselves within this community."
Read more: Bank of America expands minority lending opportunities
In terms of its bona fides in the space, CrossCountry Mortgage officials noted their partnership with the National Association of Hispanic Real Estate Professionals, a trade association committed to advancing the economic mobility of Hispanics in the US, including homeownership. The organization is also part of the 2022 L'Attitude Conference, said to have fostered more advancement for Latinos than any other event in the world.
Gauer said the bank's rank and file reflects its commitment to serving the Hispanic consumer: "We have hundreds of Spanish-speaking loan officers among our employee base, which makes support of the Hispanic community even more personal," she said.
The spokesperson noted the lender will continue to explore other ways to strengthen its ties to the Hispanic market: "We intend to continue to grow our support of this community with new education and marketing platforms," she said. "We're learning a lot from the early work we've done in this space and are taking those learnings to scale our Hispanic programs."
For now, the lender continues to cater to the segment with tailored resources: "We are embedding ourselves in this community to really understand and connect to the emerging needs of this important borrower group," she said. "We've seen how important it is to pair a Spanish speaking LO with a Spanish speaking borrower, so all loan officers participating in our Hispanic marketing efforts must be fluent in Spanish, as an early example."
Read next: Platform caters to Latino borrowers español
Soave gave an example of an upcoming bit of outreach that happens to spotlight its staffing diversity: On Sept. 25, CrossCountry Mortgage loan officer Rodrigo Ballon – one of the nation's top 15 Latino loan originators – is scheduled to represent the company as part of a mainstage discussion titled "Partner Townhall: Investing for long-term growth" that will focus on how companies are reaching and supporting the Hispanic market.
"We're proud to participate in discussions that advance opportunities for the Hispanic community and connect us to emerging needs," Soave said in a prepared statement. "We look forward to growing and expanding tools and resources to support this important borrower group."
CCM is one of the nation's largest retail mortgage lenders, with more than 8,000 employees operating nearly 600 branches across all 50 states. The company offers more than 100 mortgage, refinance and home equity solutions, ranging from conventional and jumbo mortgages to government-insured programs for veterans and rural homebuyers. The firm is a direct lender and approved seller and servicer by Freddie Mac, Fannie Mae and Ginnie Mae.