Third quarter posts one of the largest falls in recent times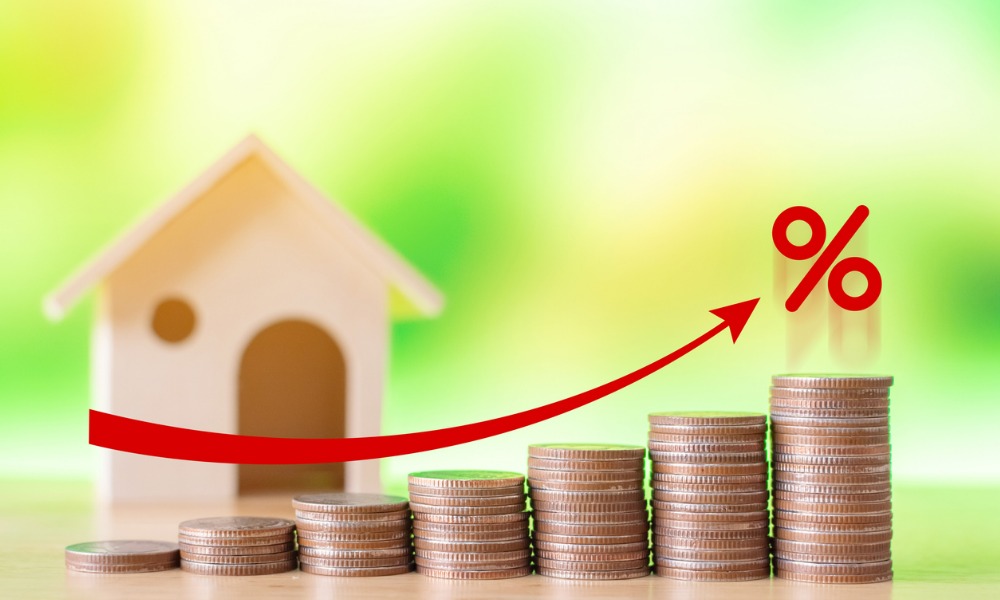 Investor home purchases slumped to record lows in the third quarter as economic uncertainty and a cooling housing market heightened the risk of investing in real estate, according to a new report from Redfin.
The third quarter saw a 30.2% year-over-year decline in investor home purchases across the US, outpacing a 27.4% drop in overall home purchases nationwide. Investor purchases also fell 26.1% on a quarterly basis compared to overall home purchases sliding 17.4% from the previous quarter.
Redfin said these were among the largest falls on record, with the 30.2% annual decline matching figures from the Great Recession and the second quarter of 2020, when investor activity nose-dived during the onset of the pandemic.
Similarly, investors saw their market share shrink for the second quarter in a row as they held off on making home purchases, buying around 65,000 homes in the metropolitan areas included in Redfin's third quarter report. This equated to 17.5% of all homes purchased in the third quarter, down 19.5% from the second quarter and 18.2% below last year, but still slightly above 15% pre-pandemic.
Additionally, investors bought $42.4 billion worth of homes in the third quarter. This was 26.3% below the $57.6 billion figure from a year ago and 30.5% down from $61 billion in the last quarter. The typical home purchased by investors was found to have cost $451,975, 6.4% above the previous year but 4.3% down from the quarter prior.
"It's unlikely that investors will return to the market in a big way anytime soon. Home prices would need to fall significantly for that to happen," said Sheharyar Bokhari, senior economist at Redfin. "This means that regular buyers who are still in the market are no longer facing fierce competition from hordes of cash-rich investors like they were last year."
'Pandemic boomtowns' see largest declines
Among the 40 metros analyzed by Redfin, investor purchases slumped the most in the markets that accelerated rapidly during the pandemic. These so-called pandemic boomtowns include Phoenix, which saw the largest fall at 49.4%, as well as Las Vegas (-44.8%), Sacramento (-43.2%), Miami (-37.7%) and San Diego (-34.5%).
Investors also lost market share in 14 metros, with Charlotte and Phoenix seeing the most significant drops. In Charlotte, investor purchases accounted for 25.2% of all homes purchased, down from 32.3% last year. In Phoenix, their purchases accounted for 25.8%, down from 31.9%.
"The housing markets that investors are backing out of fastest are those that rose rapidly during the pandemic and are now falling rapidly," said Bokhari. "That volatility creates a lot of uncertainty, which raises the risk of investors losing money."
Investor appetite for single-family homes also down
The Redfin report also found that investor purchases of single-family homes declined more than any other property type, falling 32.3% year-over-year in the third quarter. By comparison, purchases of condos/co-ops were down 27.5%, while both townhouses and multi-family properties dropped around 18%.
Despite this, single-family homes still came out as the most popular property type in the third quarter, accounting for 72.8% of investor purchases. Condos/co-ops ranked second at 16.4%, with townhouses (6.2%) and multi-family properties (4.6%) trailing behind.
Lower-priced homes see greater demand amid rising rates
As market volatility increased fears of recession, investors have gravitated toward lower-priced homes.
According to Redfin, investor purchases of mid-priced and high-priced homes slumped in the third quarter, down 37.1% and 35.7% year-over-year respectively. Meanwhile, purchases of low-priced homes fell by only 20%.
Low-priced homes also made up 43.2% of investor purchases, while mid-priced homes represented 29.7% and high-priced homes accounted for 27.1%.
In terms of market share, investors bought 23.6% of the low-priced homes that sold in the third quarter, in contrast to 15.3% of mid-priced homes and 13.9% of high-priced homes.