LegalShield sees trouble on the horizon as foreclosure activity reaches record high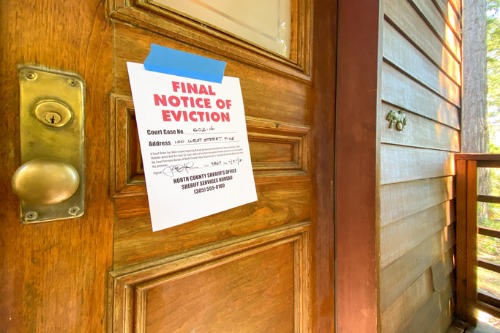 There has been a rise in the number of homeowners who have fallen behind on their mortgage, and LegalShield said that this might lead to a surge in evictions and foreclosures.
The LegalShield Foreclosure Index rose to its highest level since July, up 5.5 points to 38.1 in February. While evictions and foreclosures are still 42% below pre-pandemic levels, the index suggests that foreclosures may rise later this year once moratoria are lifted.
"As our members use our service for advice on foreclosures, evictions, and landlord/tenant issues, we believe we will see a rise in these events. The large number of delinquent mortgages and borrowers in forbearance further supports that there is trouble on the horizon," said Jeff Bell, LegalShield CEO. "People are fearful of facing enormous past due bills when federal eviction and foreclosure moratoria end. But, at some point, this debt must be addressed. Even if those who are currently in debt suddenly find jobs and can start paying off their debts, borrowers are unlikely to be able to make a lump-sum payment to cover any missed months."
Signs of financial stress are also simmering. The Consumer Stress Index worsened last month, up 1.3 points to 64.1. Despite the increase, LegalShield expects stress to remain low over the next one to three months due to federal relief.
The Housing Sales Index dipped 2.4 points to 112.8 but remains historically high as LegalShield plan members continue to seek legal assistance with homes sales, home purchases, refinancing, and more. The Housing Construction Index also reached its lowest level since July, down from 138.3 to 131.7 in February.
"The housing industry continues to lead the economic recovery, as the pandemic and low-interest rates motivate consumers to buy and build single-family homes. LegalShield continues to see a high rate of plan members seeking assistance with construction contacts, zoning permits, and interpretation around oil, gas, and mineral rights. Although rising costs are a headwind to housing construction, the LegalShield Housing Construction Index, among other economic indicators, suggests homebuilding activity will stay healthy over the next three to six months," LegalShield wrote in the report.