With no English or experience, broker now heads a thriving California brokerage firm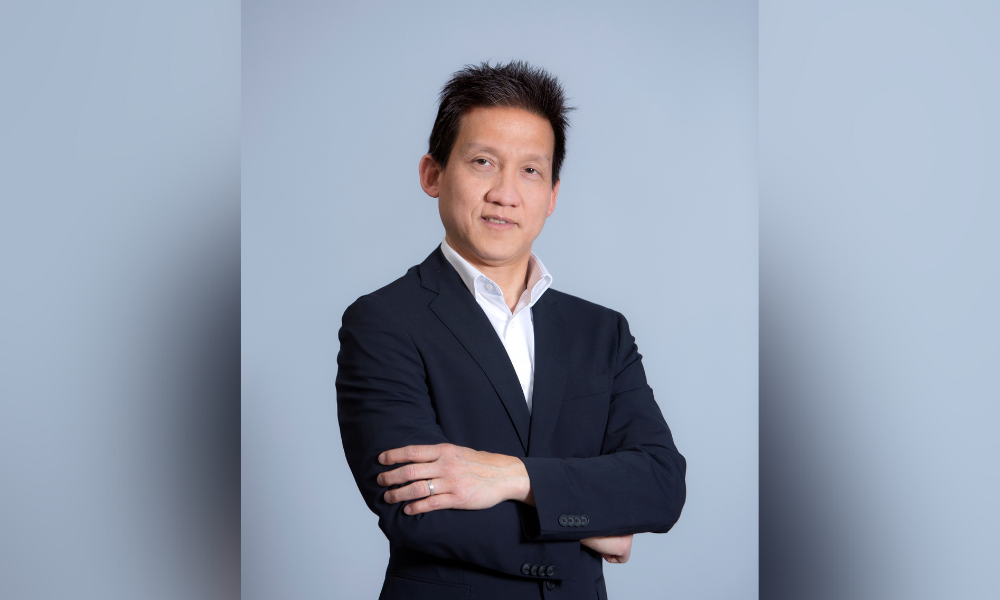 Thuan Nguyen (pictured), founder and CEO of California-based Loan Factory Inc., derives fulfillment in helping people achieve the American Dream. Yet his own personal narrative fulfills the same sacrosanct ideal.
Immigrating to the US as a young man, he arrived with, by his own reckoning, little to speak for – literally, even, as he spoke no English.
"I came to the US when I was 20 as an immigrant from Vietnam," he said. "I came here with no English at all, so I had to learn everything. I just kept going. I knew that if I kept working hard, if I kept improving, if I could beat the competition, I would be successful. Even though my English is not good, I don't think it's important at all. I have the experience and knowledge, and I can help my clients. That's more important."
Originally working as a software engineer, Nguyen ended up displeased with the work. He had an epiphany after buying his first house in the states. "I was unhappy with what I was doing, so I just quit," he said of his erstwhile career as a software engineer. "I saw that my mortgage broker made a good income, and she didn't do much work. I thought this is interesting, and I want to try it out. So that's how I started."
The year was 2006. Foregoing the traditional route of working first at a brokerage shop to cut his teeth, Nguyen instead opened up his own company. "I studied online, got my license, and opened up a company – and without any experience or clients. It was pretty challenging."
Read more: Broker credits immigrant status for her success
But less than two years in, the subprime mortgage meltdown emerged with a ferocity that nearly wrecked the entire economy. "And I was not successful," Nguyen recalled. "After a year and a half, I had to go back to work fulltime as an engineer again. I wasn't successful because I was not prepared to own a business in this industry," he conceded. Describing his go-at-it-alone approach: "It's pretty unconventional. I didn't really research or think carefully. I just did it."
After another three-year stint in the software engineering field, he returned to the mortgage industry after the dust had settled. Today, his company is thriving with a workforce of about 100 people company-wide, the shop posted more than $4 billion in volume, with more than $2.7 billion posted by Nguyen personally, he said.
Which is not to say that the road has been smooth ever since. The market has shown its mercurial nature this year, with interest rates rising after a couple of years of record-setting refinancings amid high home values.
Given those changed conditions, Nguyen acknowledged he's had to cut his staff by about 20%. "I had to let some of the staff go," he said. "I couldn't avoid that. It was inevitable. We're subject to the boom and bust of the mortgage industry.
"During the bad times, we are becoming smaller, but when there's a next wave, we become so much bigger. It's a lesson we learned so whenever during the down time, we prepare, we get ready for the next wave."
Read next: Non-QM market set for huge growth in 2022, says VP
For now, the firm has shifted its focus on the non-QM segment and purchase market – pivots he foresaw as the industry started to shift. Despite his preparation, however, he acknowledged the changes occurred more quickly than expected.
"Even though we prepared, it was a little too fast," he said of the sudden industry shifts after stunning levels of home refinancing amid past lower interest rates. "We're constantly making adjustments, but I still feel positive because fundamentally we are very strong."
Undeterred by the changes in the landscape, Nguyen said he derives rewards in continuing to help people amid more uncertain times. "I love helping other people," he said, noting that more than 50% of his clientele also are Vietnamese. "They like us because we are alike," he said. But he's not resting on those laurels either: "Over the last few years, a lot of people are getting their license and becoming mortgage professionals," the father of three said. "There's a lot more competition now."
Rewards he still derives are inherent to his chosen industry, he suggested. "I love helping other people. I love helping them save money on getting their loans and bringing the keys to their house and making sure they're happy. I know that people are struggling now with home prices so high and interest rates also so high, so whatever I can do to help them out is my motivation. I enjoy it. Very rewarding."
The current focus on non-QM adds to the inherent rewards of mortgage work in further helping people secure homes even though they may have not known they would qualify, Nguyen said. "A lot of consumers are not educated. They didn't know they could buy a home with a non-QM loan. So it's good being in a position to help other people."
He and his wife have prepared their children – ages 15, 14 and 12 – for the future as well. "I know that in California more than a third of the people speak Spanish," he said. "I wanted my kids to speak Spanish, so I put them in Spanish immersion school so now, all three are fluent in three languages. For sure, one of them will follow in my footsteps but with the ability to speak three languages, they will all be able to do a better job than I have."
Whatever the future may hold – in the mortgage field and beyond – he credits the free enterprise inherent to his adopted country for seeing him through, in good times and bad. "When I came to the US, I saw so much opportunity in this country," he said. "Everyone has the same equal opportunity. You can be successful if you work hard, if you learn, if you get better than your competition. You can be successful, and it applies to anyone. So that motivates me a lot. I wanted to change my life and other people's lives, and that is the main reason why I am here right now."
He offered advice to others in his field who may be anxious about the future: "Right now is not the time to get depressed. Right now is a time to learn and improve so that next time the rates drop you are ready. Keep learning, keep maintaining relation with clients, try to network and the future will be there."