It is expecting to almost double business in 2022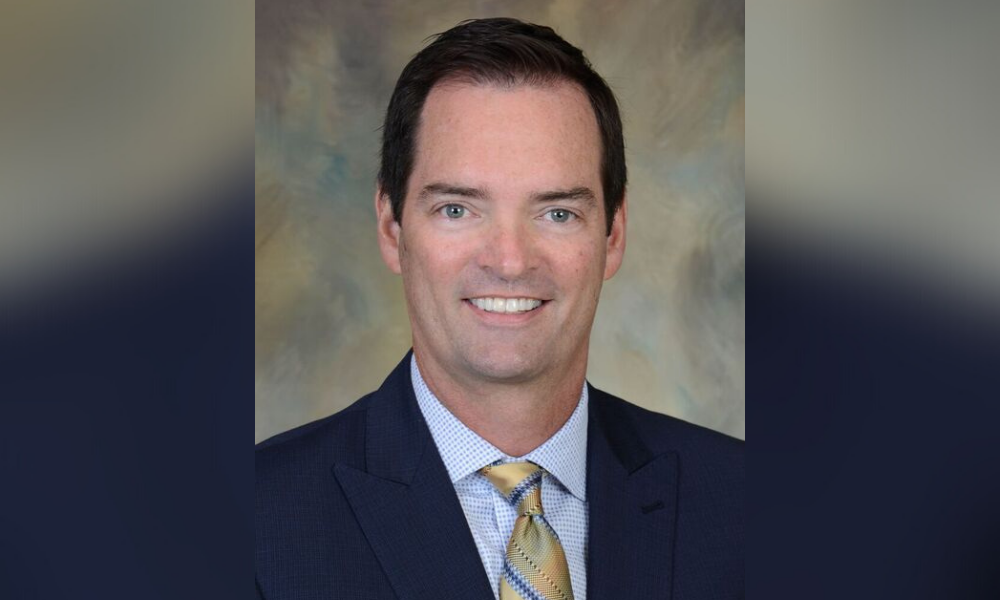 The non-QM market in the US could grow to as much as $100 billion in 2022, amounting to a four-fold increase over last year and reflecting the increasing importance of the loan product to the sector, according to Tom Hutchens (pictured), the executive vice president of production at Angel Oak Mortgage Solutions.
The non-QM market has grown substantially since experiencing a blip during the pandemic. In 2019, non-QM issuance reached $22 billion, dropping to $16.9 billion in 2020 during the height of the pandemic, but a 2021 report by S&P Global predicted that non-QM lending would bounce back from that low and reach an estimated $25 billion.
For its part, the Atlanta-based non-QM specialist originated more than $3.9 billion in non-QM volume last year, having funded $480 million in non-QM in December alone.
Read more: "All the momentum seems to be building in non-QM" says Angel Oak EVP
But Hutchens believes Angel Oak is on target to make between $7 billion and $7.5 billion for 2022, with other non-QM lenders also expressing a desire to at least double their output with non-prime and jumbo loans this year.
Hutchens said: "We're estimating that the non-QM market, which was about $25 billion in 2021, is going to be between $70 billion and $100 billion this year.
"We're not looking at just doubling, we're thinking it's going to be a lot more aggressive than that, based on all the signs that we're seeing."
According to Hutchens, the Federal Housing Finance Agency's (FHFA's) recent decision to raise fees for second home and high-balance mortgage loans from April 01 also showed the importance of having non-QM as part of an originator's list of products.
And with the latest reports showing that applications to refinance a home loan were down by 54% from a year ago, brokers would be well advised to look for alternative forms of lending, he said.
"The trend that we've seen in the last few weeks since the beginning of the year is that a lot of a lot of factors have come into play. People are talking about refi declines and margin compression, and it's really hitting the mortgage companies in numbers, financials and everything," he said, highlighting concerns that the market was becoming increasingly competitive as companies faced lower profit margins.
"We're seeing that layoffs are beginning to happen across the board throughout the mortgage sector. The industry built itself to be a $4 trillion plus business, and now it's going to shrink to a $2.5 trillion business. So there's lots of overcapacity."
The double whammy effect of lower volume and lower profit contrasted with the "huge growth" already being experienced in non-QM this year, he said.
"We are in the exact opposite mode, where we're seeing huge growth, huge interest in non-QM, and truly stronger than it was last month."
Not by coincidence, Angel Oak has been on a hiring campaign, creating new posts and expanding its retail operations.
Read more: 2022 "probably going to be one of the worst years in mortgage banking"
Hutchens added: "We are hiring throughout our organization, whether it be sales, or credit operations. We've always been out here educating and talking to originators about why they should do non-QM and make that a part of their offering. Now, they're asking us to teach them how to find those borrowers today; not next week, not next month, not later in the year, because they need that new business today."
Angel Oak's bank statement and investor cash flow programs will remain as the company's core products, but Hutchens hinted there could also be an expansion into other products further down the road.
However, as non-QM allowed Angel Oak to focus on flexibility by adapting much faster to customers' needs, it reduced the need to have to continually revamp its product range, he argued.
"We have some technology that's going to be a huge gain from an efficiency standpoint to help us process the loans and help our originators get answers quicker, but there's really not a magic bullet or a product that we've been waiting to roll out.
"What we do at Angel Oak is that we meet on a regular basis with investors and originators, and we adjust our guidelines for the features that we like - they have to be compliant and perform and they still have to be good loans."