How do your views square with NerdWallet's predictions?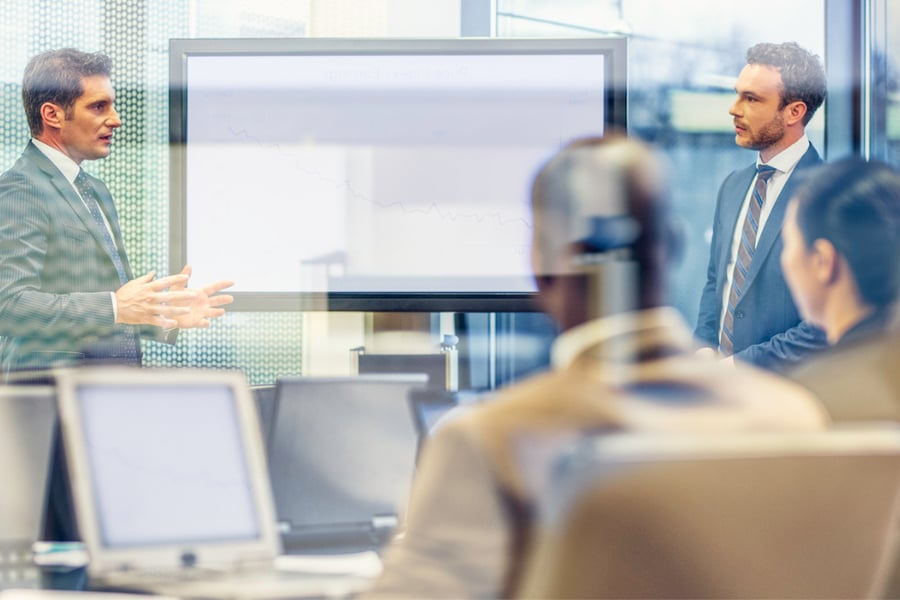 Last week, financial advice website NerdWallet released a set of seven predictions for the U.S. housing market for the latter half of 2020. The predictions may not be the boldest ones out there, but NerdWallet's housing and mortgage expert, Holden Lewis, whose prognostications make up the report, is confident they will stand up in the face of an intensified COVID-19 environment.
Some of the predictions – a growth in iBuyers, a rise in 3D home tours – are decidedly unsexy. But the rest undoubtedly take into consideration some of the most important issues facing the U.S. market.
No one foresaw mortgage rates falling the way they have since March. From April until the end of June, Lewis explains, the average rate for a 30-year/fixed was 3.35 percent, down from the 4.24 percent seen in the second quarter of 2019. While Fannie Mae, Freddie Mac, MBA and NAR all expect the 30-year/fixed rate to average around 3.25 percent in Q4, Lewis expects it to fall even lower, to just over three percent.
Buyers were already facing the prospect of wading into a low-inventory market as 2020 rolled around, and COVID-19 did its part to make even more supply disappear, either by forcing sellers to keep their homes off the market, stalling the construction of new product, or by lowering rates to the point where buyers felt compelled to take advantage of them.
Lewis fears that the rise in COVID-19 cases now being seen will cause sellers to question letting prospective buyers into their homes, further limiting supply and dampening sales, but still driving prices higher.
"Buyers are so eager to buy," Lewis says. "It's sellers who are reluctant to jump into the market."
The rollicking refi boom that kicked off in February and March was both a blessing and a curse to lenders, who gladly accepted the profits but struggled under incredible capacity strains to do so. In Lewis' mind, refinancing will continue to become less attractive as the year goes on. Most of the people looking to refinance have likely already done so, and rates aren't expected to decline far enough to trigger another surge in demand.
"It is slowly fading away right now, but you're still going to see that more than half of loan applications will be refinances for months. It's above 60 percent now, and I see it being above 50 percent for the rest of the year," Lewis says.
When it comes to housing insecurity, Lewis is projecting what could be good news for borrowers, but disaster for renters. He sees mortgage forbearance being extended through the end of 2020, which will keep homeowners in their houses but may also create more headaches for them (and mortgage servicers) when the time comes to start making payments again. He makes no predictions for renters, saying only that the end of eviction moratoriums could potentially leave "millions unhoused."
"I'm really worried about renters," Lewis says, adding that state and local eviction moratoriums continue to be "haphazard." A Florida resident, Lewis has watched as Governor Ron DeSantis has waited until the eleventh hour for the past two months to extend the state's eviction moratorium. (His last extension, until the end of August, was announced on July 29, two days before the last moratorium was set to expire.)
"If you're a renter, it makes you feel precarious because you don't know what's going to happen in September," he says. "I think renters all over the country are feeling very vulnerable and insecure because they're not being protected."
Because Lewis collected his data only two weeks before releasing his report, he feels his predictions accurately reflect the U.S.'s freshly destabilized economy and housing market.
"When I was making these forecasts, I was definitely thinking about, 'What have we seen so far with the COVID-19 pandemic?' and 'What are we likely to see in the future?'" he says.
That's why, Lewis explains, his outlook for housing sales, for example, is less rosy than the one released by NAR.
"I don't think they're really taking into account the current waves [of COVID-19 infections] that we're seeing in the south and the west of the United States, and just how bad it might get," he says.
"I know that home resales, and even new home sales, have been really strong. I doubt that they're going to remain this strong for the rest of the year."