There are important things to look for when evaluating an all-in-one solution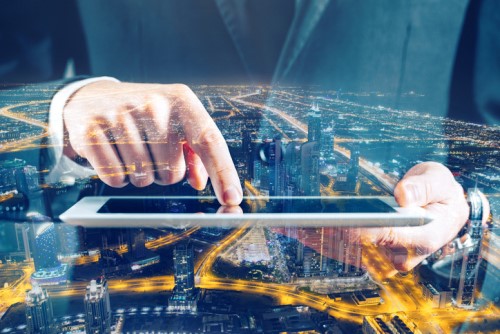 Automating customer engagement isn't a new concept in the mortgage space. From industry titans like Quicken, whose rapid growth many attribute to its automated lead gen practices, to small town America's many one-person shops, taking the daily burden of client engagement off a loan officer's plate is one of the most effective ways of ensuring a brokerage's staff is spending its time doing what it does best.
Think of all the manual work needed for effectively reaching out to customers every day. Running reports to find out which clients get a text, which get an email, and which get a targeted Facebook ad. Designing the content for each message and ensuring those messages get sent at the right time. Building Custom Audiences on Facebook and then running five or six campaigns.
"That's eight to ten hours of work in a day," says Insellerate CEO Josh Friend. "Why would you do that? You're here to sell loans."
But because of the many ways borrowers connect with their loan officers – text, email, various social media platforms – setting up a fully automated customer engagement process can be a struggle for even the largest lenders. The disparate systems involved, each one with its own compliance and data requirements, can lead to chaos at offices with less than a solid grip on the technological demands associated with automating such critical processes.
"Typically, it hasn't been easy," Friend says.
Originators have the option of piecing together a customer engagement system using various providers, but the most sensible and least time-consuming approach may involve bringing in a single third-party provider who can supply not only the tech, but the content and the strategy, too.
Two things to look for
Friend says an effective, modern automated customer engagement plan must include two critical processes: text messages and Facebook Custom Audiences.
Texts, however, have proven tricky for lenders to automate. According to Friend, less than nine percent of lenders use text messages as a way of communicating with their borrowers. The problem is two-fold: For many lenders, it's a compliance issue; they don't have a text-compliant platform that allows them to do the job they want to do. Those with access to a text-compliant platform have issues of their own. They can send out messages, but they don't have the ability to provide two-way texting.
"There's a lot of friction around it," Friend says, adding that Insellerate will be rolling out a mobile app in August that aims to eliminate this particular problem for lenders.
An automated customer engagement system must also be plugged into Facebook Custom Audiences as a way of providing some of the most targeted, relevant advertising social media has to offer. As Friend explains, loan officers who post rates and other updates on their Facebook pages are really only targeting their followers. A tech provider with access to a lender's client list, on the other hand, can target their entire database with customized messages that have been timed to coincide with their home and loan buying journeys.
"If it's been three months of home shopping and a person still hasn't bought, you can throw up an ad saying, 'Hey! How's the home shopping experience going?'" Friend explains. "Or if it's been two weeks since you took a new application for a refinance and they haven't moved forward, you could drop something very specific around that borrower journey into their feed saying, 'We have great rates. We'd like to help you.' That's very impactful."
Finding a provider or service that can handle both demands, while also automating the messaging going out on other channels, may require lenders to open their wallets more than just a crack. But Friend says most businesses start seeing positive returns within months. One of his clients, for example, locked in 17 loans within the first 48 days of using one of Insellerate's customer engagement tools.
"It's pretty immediate," he says. "You're looking at probably a 10x ROI."