President and CEO says it's the one thing that's always worked for him over the last three-and-a-half decades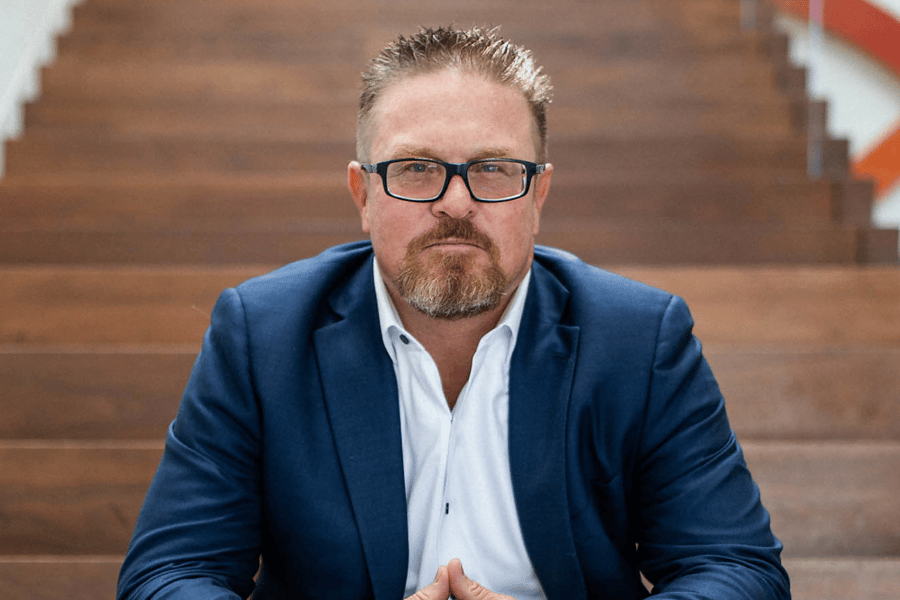 Bill Tessar, president and CEO of Civic Financial Services, has been in the space for 35 years and there's one thing that's always worked for him: the investment in people.
"You can say it — oh, this year we're going to go over and beyond — but you have to actually live, breathe, die by that," he said.
Tessar's current role as a leader is remarkably similar to his experience coaching his children, who were Division 1 athletes: bringing everyone together with one common goal. Fresh out of college or with 30 years' experience, "people want to feel part of a team and my job is to make sure everyone here knows we are all part of a team," he noted.
Every Civic employee carries a coin with the company's core values on one side and its purpose on the other, and this serves as a reminder of everyone's connectivity. Though the words on those coins carry beyond the office — act with honor in every aspect of your life, communicate clearly with everybody you meet — Tessar makes it a point to walk the walk within the Civic workplace. For example, a few years ago, one of the company's top originators was caught falsifying a document and Tessar was sure people were thinking the "Golden Child" would get off with a slap on the wrist — but no, they were escorted out of the company.
"That goes a long way - they didn't act with honor, but we're going to," Tessar said. "Everyone has to be rowing in the same direction, and our people feel that people-first approach because our senior team invests in it every single day."
Civic, which was recently purchased by Pacific Western Bank, starts every day with daily huddles. First up is Tessar and his senior management team, and those managers then go and have a huddle with their teams and so on down the line. Typically around 15 minutes, huddles are disciplined in nature: "everyone has a word of the day, shares the top three things they're working on, a stuck item and an announcement and then we break."
"By 9:45 every morning, we have pulsed from my desk to the front desk at every one of our locations," Tessar says. "It's important because if somebody has a real issue, a problem, a 'stuck,' it getting resolved within 24 hours is paramount for us. It's elevating the level of importance to all — and nothing gets by me."
They also have biweekly states of the union, which is a live feed from Tessar to every employee, and monthly sessions where everyone weighs in on "what we should keep doing, start doing, stop doing — many of the great things we do here as a company come right from our people," he explained.
"We're constantly inspecting what we expect. Does it open you up for corrective actions and for improvements? Yes, but you have to be willing - if your people are important to you, they should have a voice and it should be equal to any."
Employees can also take advantage of Civic University, a library of on-demand courses for business and personal self-improvement — Tessar says he's been known to jump on there too, adding there's an old expression comparing learning to a piece of fruit: "if you get too ripe you rot, so you always gotta stay a little green" — and there's a PTO donation system where team members can donate their time to someone in need. There's also a peer-nominated High Rise Award that includes a trophy and a $1,000 bonus given at the monthly town hall, and Tessar says that kind of recognition by your peers is a powerful thing.
Though those town halls are virtual now due to the COVID-19 pandemic, Tessar says Microsoft Teams and Zoom have connected the company in a way that working alongside one another didn't.
"You can have more meetings, with more people and less down time," he said. "If someone said, give me something good that happened with COVID, the connectivity through those platforms is amazing - unlike anything it was before."
Managing the pandemic was the toughest six months for him emotionally as he strove to make sure his 300 people, each one with something serious going on in their lives, were taken care of. Even though it's not completely in the rear-view mirror, Tessar says people are coming out of that malaise.
"It was a crazy time - but I definitely see the finish line here," he said.