There's a potentially generational opening for originators to establish themselves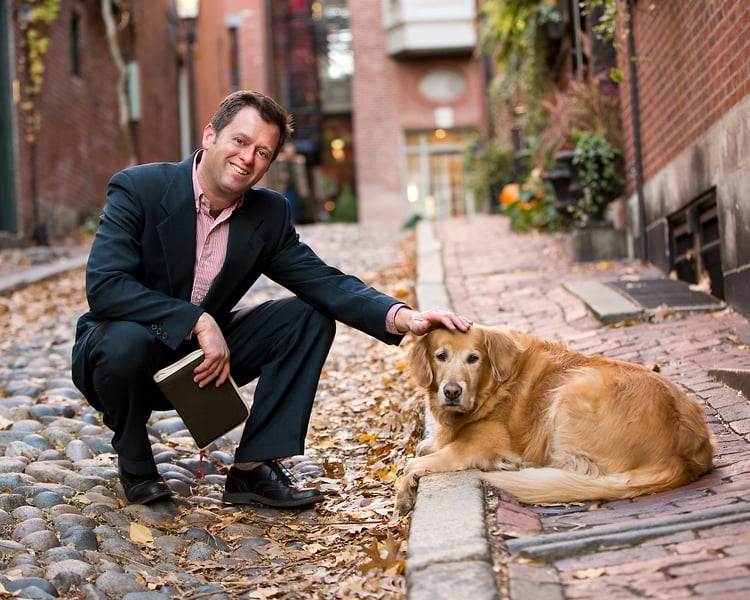 The acceleration of telecommuting trends in the past year has upended the homebuying decision matrix for millions of Americans. With the blessing of their employers to never work full-time again, homeowners of all ages are completely rethinking where they can live. While some might be moving from cities like New York to bedroom communities in Connecticut, others are thinking further afield and buying homes in places like Cape Cod that one year ago would almost certainly sell as a vacation property.
"Now we're dealing with this COVID-caused telecommuting phenomenon," said John Donlon (pictured) co-founder of Massachusetts-based mortgage firm GoldCoast Mortgage Service, Inc. "Thanks to tech, people are finding they can actually buy a house on the Cape for significantly less than they would pay in the metro Boston area. They can get three or four bedrooms without having to compete with buyers jockeying for something that's in commuting distance from Boston."
Donlon said many of the clients he's helping to buy properties in Cape Cod aren't just fleeing the city for a short time. They're selling their properties in the urban core and uprooting their families to build a life in Cape Cod or some other stretch of vacation land along Massachusetts' coastline.
While those borrowers might avoid some local competition by buying in the Cape, Donlon explained that they'll often see plenty of yellow and black license plates from New York at a house showing. Now these borrowers, who see a dream life surrounded by natural beauty, are making offers against out of state buyers.
Winning, Donlon explained, is a 'strategic chess match' wherein his borrowers have to present themselves in the best possible light come offer time. Donlon acts as an advisor, explaining why they should actually sell their property before they go shopping, so they enter into the deal unencumbered. He explains that this means difficult decisions and the potential of uprooting twice while getting set for the quality of life change that comes with moving to somewhere like Cape Cod.
Read more: Rates are rising, how can you secure the cheapest mortgage for your customer?
He also recommends the borrower take a home inspector with them when they see a property. While the borrower gets a sense of the space, the inspector can check for possible issues that could result in financial ruin down the road. In competitive markets like these, some sellers may require that borrowers waive their home inspection – so with the unofficial inspection already done, Donlon explained that his clients can be more confident in their purchase.
While Donlon's experience is largely rooted in his local area, the story of Cape Cod can be replicated across much of the country this year. There's a serious opportunity for originators to establish themselves in markets that were once purely vacation properties and are now becoming primary residence markets thanks to telecommuting. Donlon explained that any originator looking to help homeowners transition to a primary residence in one of these areas needs to take on the transaction as an advisor.
"To capture that market, originators have to rise above the role of a loan officer and graduate into a level of advisory service," Donlon said. "It's the same license and certification, but clients have so many choices of where to get their mortgage. If you want to position yourself as cutting-edge then you have to be an advisor and have access to the intellectual property and local knowledge the client needs from you. You need to know where the landmines are in this process, you need to understand the logistics of telecommuting, you need to know how safe the community is, you need to know everything that will get them over the finish line."