Branch manager explains why originators need to "go fast to go slow"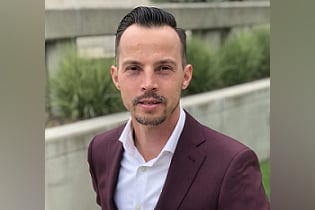 Professionally, originators and loan officers have been dealing with some petty 'good problems' for the better part of the past year. High volumes have delivered record profits, but have also tested operational capacity and personal limits resulting, on occasions, in human error.
Jesse Stroup (pictured) has been dealing with originator errors a lot more over the past few years. The branch manager and originator at Geneva Financial in the Boise area explained that in his market's white-hot housing market, simple errors stemming from a high volume can do reputational damage, derail deals, and cost clients serious money.
"In these times, when we're so busy, we can miss things easily. We can forget to submit something, just because we got a call or a meeting right in the middle of the task," Stroup said. "On the origination side it's usually amateur stuff like filing an incomplete application or not tagging mortgages to our property list."
Read more: Mortgage applications hit record high despite uptick in 30-year FRM
Stroup recently inherited a double-ended deal covering two refis and a purchase from a colleague who had told the client he was good to go on the underwriting front. When Stroup opened it up, he saw something was very wrong. His colleague, as it turns out, had run Desktop Underwriter (DU) on the deal but didn't take a look at the software's results. Stroup saw that DU had flagged the deal as "refer ineligible," which in Stroup's estimation usually means the deal is dead.
Stroup had to call that client and explain that he was going to have to start the loan process again from scratch, and wasn't even sure if the client was eligible. Stroup managed to make it happen, but that small error his colleague made overlooking the DU result cost both originators, and the client, time and money. Not to mention the headaches.
To avoid mistakes like this, Stroup leans on a lesson he learned back when he raced motocross: you've got to go slow, to go fast. Getting form and technique right is more important than being the fastest person out of the gate in racing dirt bikes and originating mortgages. Simple process checks, annoying as they can sometimes be, are key to a deal getting closed clean and on time, with no repercussions for the originator.
In situations like Stroup's nearly broken deal, the immediate repercussion is a cost to the client. Error-related stalls in the process cause knock-on issues with other players in this deal, resulting in higher costs and more issues that will cost an originator time. There's reputational damage, too, in disappointing a client or a referral partner through these mistakes.
While a focus on diligence and detail can minimize mistakes, Stroup accepts that every originator will still make them. When those mistakes happen, however, he believes it's crucial to address them quickly and honestly. Stroup explained he would much rather hear about a mistake upfront so he can start working on a solution than have to go on some wild goose chase trying to find out why, exactly, a deal isn't working.
"The quicker that you can attack a problem and find the solution, the better," Stroup said. "As an originator you need to step up to the plate and say 'here it is and this is what we're doing to address it'. You're going to get more respect from most people than trying to hide."