Brokers need to sharpen up their business ideas if they want to survive the downturn, says expert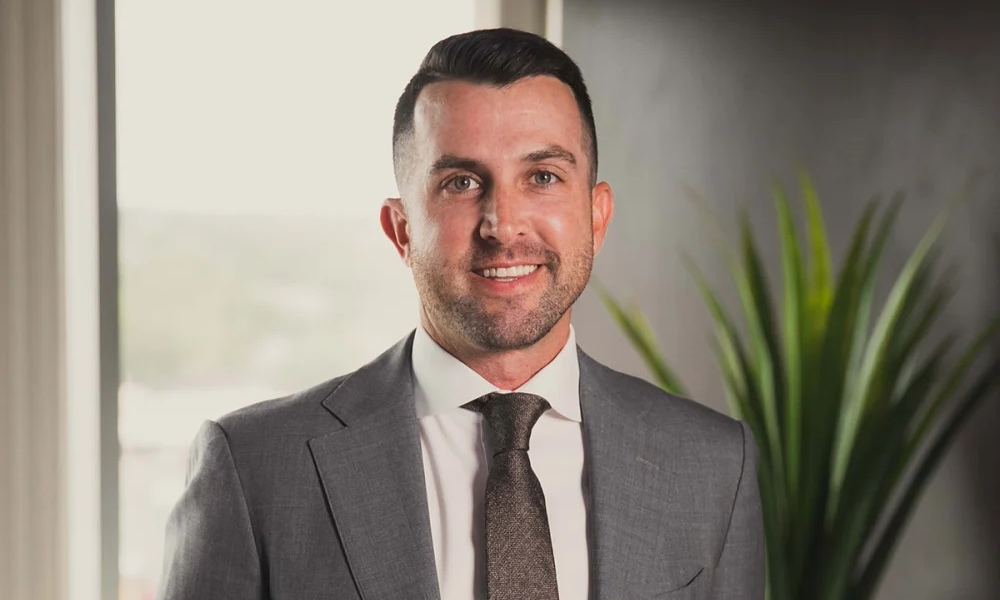 Let's cut to the chase - the housing market is not looking pretty.
Refinance volume has all but vanished (86% lower than the same week a year ago), mortgage applications are down 41%, and, according to the latest data from the National Association of Realtors (NAR), pending home sales have dropped by 37% year on year.
The downturn in the sector has largely been blamed on soaring interest rates, which have more than doubled since the start of the year and recently hit 7.08% for 30-year fixes – the highest level since 2006.
And although rates have fallen to 6.49% this week, most experts believe recovery is a long way away. In fact, Jim Egan, Morgan Stanley's housing strategist, went on CNBC news this week to say that housing activity is "poised to get worse in the year ahead", noting that house sales have fallen to their lowest level since 2013.
But while the market has shrunk, there are some experts like mortgage veteran Brian McCauley (pictured), who insist the downturn is localized and that there is still much business to be had.
"The housing market in general has experienced a correction because of the recession and inflation, (but) that is really specific to where you live. States like Florida and Texas are doing really well, so they're able to absorb these corrections much better than cities and states that aren't," said McCauley, who is a North Texas-based LO at Fairway independent Mortgage.
Nurturing talent
McCauley, who runs two of the firm's branches in addition to heading a team that enjoys a large degree of autonomy, believes personal branding is an important component of the business, particularly if you want to stand out from the crowd.
"Most people don't choose loan officers because of the company, they choose the person, and as I've grown over 18 years and developed a team, I want to make sure I shine a light on them as well," he said.
Creating one's own brand involves image building as well as careful planning, irrespective of the industry, so what qualities does he look for in team members?
"Character is the most important thing. I like folks that are skilled, but everything in life is a learned skill. It's like athletes. If they're eager to practice and they show up early you can teach them how to kick the soccer ball around, but if their spirit or commitment isn't there, it doesn't play well for everybody."
Building relationships
For McCauley, nurturing talent is but one of the building blocks to a successful business. Building long-term relationships is also key.
"Mortgage companies and mortgage individuals by nature have to be one of two things - they have to be transaction-based or relationship-based," he explained. "Transaction-based would be like a big bank or internet lender as they don't build their business on people and relationships.
"I always look for key business partners and pillars that will help create opportunities for home loans. Realtors are a great one. There's a lot of them out there, some of them good, some of them not so good, but I've tried to make sure that I've connected with some of the best over a long period of time.
"I helped 450 families get home loans last year and a lot of referrals come from those past clients as well. I like CPAs (certified public accountants) and financial advisors. Divorce attorneys, home builders and wedding planners are also good, so I try to put myself in contact with those people and earn their trust.
"I also try to reciprocate back to that partner to be more valuable outside of the home loan. Can I send them clients? Can I grow their business? Can I do something to help them, so I won't be just a loan officer and more of a partner?"
McCauley was asked if brokers should start think about nurturing a brand image.
"This is my 18th year in the business and when most people think of mortgages and home loans, they really think of someone like an older guy or girl, someone who's very generic, very 'red tie', 'Wells Fargo', and sitting at a desk typing," he said.
"The first thing is appearance. I want to make sure if somebody is claiming to be an expert or helping somebody with a transaction, they look clean. It's like going to Disneyland - you don't want Mickey Mouse to have nacho cheese all over the suit. That elevates the professionalism from an optics standpoint."
Read more: Fairway Independent Mortgage launches workplace safety program
Much of McCauley's philosophy is driven by a desire to distance himself from the mistakes he believes plague more orthodox mortgage professionals.
"It's a lack of leadership in our industry because it's run by folks that are older and on their way out," he said. "They only know what they know, which is everything they did back in the 80s and the 90s. They don't grow and develop teams. They try to do everything on their own."
By contrast, he argues that developing a team provides more opportunities to grow and serve clients at a better level.
But that still leaves the question: how should brokers respond to the downturn?
"Refinance was never a real market anyway," he claimed. "A lot of people aren't aware of the buyout option, which has always been out there, but the most popular products right now are going to be cash out or home equity lines of credit. That way people can tap into all the wealth that they currently have and figure out a higher and better use of their money."