CEO Darius Mirshahzadeh talks about what sets TMS apart – and keeps it growing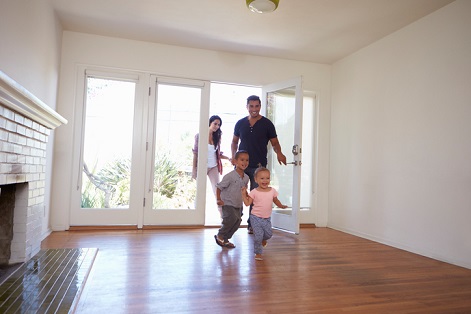 The Money Source (TMS) is celebrating 20 years in business – and business is good, according to CEO Darius Mirshahzadeh. With a rebranding of the company in January, TMS is finding new ways to bring its story to customers – and new ways to talk about buying a home.
"There's having a home – and then there's homeownership," Mirshahzadeh said. "There's a lot of positivity surrounding the word 'home' – but with 'homeownership,' there's a lot of anxiety around that. They're tied together, but at the same time, they have very different meanings in the mind of the consumer."
TMS is taking some of the anxiety out of the process by redefining what it means to buy a home – and by making customer service its top priority, Mirshahzadeh said.
"It really centers around an idea we call 'Happinest,'" he said. "What that means is that we put the borrower at the center of everything. The borrower comes first."
That means being there for customers through more than just the closing, Mirshahzadeh said.
"A lot of companies don't service their own loans; it's much more of a transactional relationship," he said. "We're servicing our borrowers – so they could be with us for another 30 years. It's a much different relationship for us. … That's really the whole idea of Happinest – put the customer in the center. Everything is built around making sure that they have a great experience."
That philosophy is paying dividends, Mirshahzadeh said.
"Retail for us has seen massive growth," he said. "We think we're going to be a top-four or top-five consumer-direct retail player in the next 34 to 36 months."
TMS has also built a culture that attracts top talent. According to recent Glassdoor ratings, TMS ranks as one of the best mortgage companies to work for in the nation.
"I think that a lot of things we did last year are coming to life this year," Mirshahzadeh said. "We did $10 billion in volume last year. When you're a business that big, in order to effect change today, you have to have done it yesterday – and the biggest thing we did is build a rock-star culture that attracts really, really solid talent. I believe there's no other company in the industry that's positioned to attract the talent we do. When you're building something that's disrupting the industry, it starts to attract like-minded people."
Mirshahzadeh said that the TMS philosophy – customer-centric and outside the box – could help individual originators grow their business as well."
"When you're partnering with a lender, you really have to take it one step away from the transaction. I think people are struggling right now because the relationship has always been very transactional – 'Who's going to give me the best rate, who's got the best turn times?' That's very important, but there's a lot more that's important to the borrower than just those things. … I feel like one of the keys to our success is building our business end-to-end, and then attracting people who like to do business that way."