Major life events like having a kid or breaking up are now lower-tiered stressors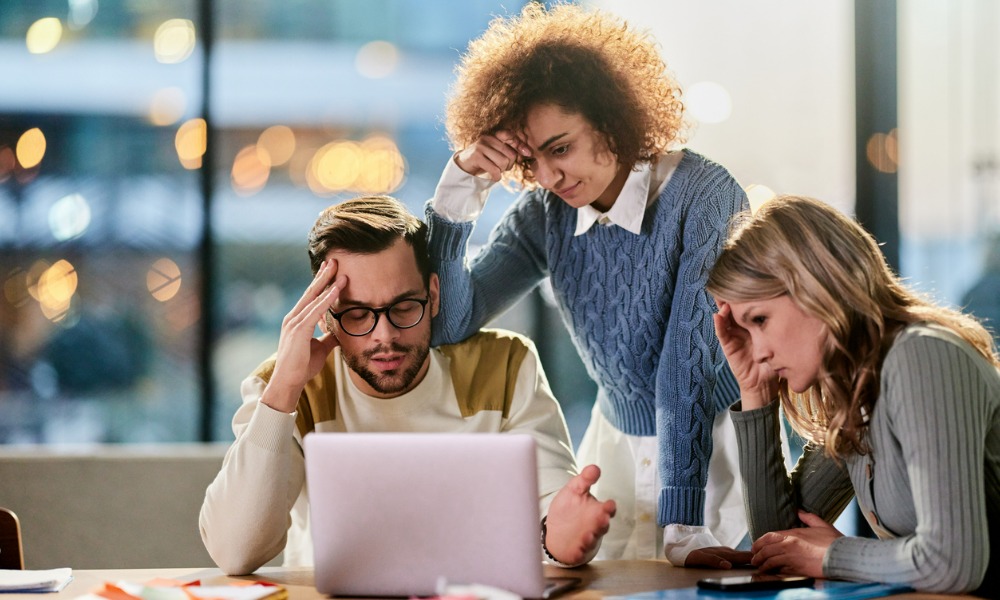 For would-be homeowners, the very idea of buying property in these times of uncertainty amid a mercurial market is stressful enough. A new survey of first-time homebuyers delves into the minds of those who've taken the ownership plunge, yielding a unique perspective into a process already fraught with anxiety.
To better understand the current homebuying and moving experience, US News & World Report used Pollfish to survey 2,000 American homeowners who purchased their first home in either 2021 or 2022. Respondents spoke about what prompted their decision to buy a house, detailed the moving experience and listed the most stressful aspects of new homeownership.
Spoiler alert: With property values soaring, you may already have guessed the nature of respondents' answers. After all, home prices have risen significantly since December 2020, when the median price of a home was $335,900 as reported by the US Census Bureau and the Department of Housing and Urban Development (HUD). As of May 2020, the median sales price rose to $449,000.
"It may not be surprising, but almost half, 40%, said they felt pressure to buy their first home because home prices are rising steadily so they thought it was best to buy sooner than later," Jeff Kinney, senior editor with 360 Reviews at US News & World Report, told Mortgage Professional America during a telephone interview.
Read more: HELOC demand soars as property values surge
Clearly, the days of taking one's time to find that dream home are over. First-time homeowners are now having to strike while the iron is hot, the study suggests.
So just how stressful was it for respondents to buy their first home? Survey participants consider the process to be more stressful than all other big anxiety-inducing events – including breakups, planning a wedding, interviewing for or starting a new job, or even welcoming a child into the family or getting a pet.
That's not a typo. Moving is now more stressful than welcoming a child into the family. Take the survey's word for it: "It outranked all of the other challenging life experiences we asked respondents to rate in terms of stress, including breaking up with a romantic partner," the study's authors wrote. "Our respondents ranked planning a wedding — which often takes months and involves a considerable amount of research, budgeting, and vendor negotiations — as less stressful than moving. Moving also outranked career challenges and milestones, such as interviewing for a new job or starting a new job, as well as having a baby or getting a new pet."
So there you have it: Planning a wedding is a piece of cake compared to buying a home for the first time in this economic climate.
Despite the stress overload, nearly half (48%) of respondents said the timing was right financially for them to buy their first home. While they believed they bought a house at the right time, more than one-third (35%) said they wished they had bought a house earlier, according to the survey.
But surely those new homeowners are happily settled into their new abodes, feeling the stress of the buying experience gradually melt away. Well, no, because anxiety is the gift that keeps on giving: "More than half of new homeowners feel they're house rich and cash poor meaning they have more house than they need and mortgages are limiting their cash flow," Kinney reported. "That was kind of interesting."
Read next: US mortgage rates swing back up amid volatile market
Respondents who wished they'd waited longer to buy also primarily cited financial reasons: half of them (51%) said they wished they'd waited so they could save more money, and almost half (47%) said they wished they'd waited "until home prices went down." The majority of survey participants (52%) said they expected to live in their current home for at least five years, while just shy of 40% said they intended to move sometime in the next two to five years. Fewer than 10% of those surveyed (8%) said they expected to move out in one year or less.
The new home purchase process involved multiple offers for a majority of respondents. Just over one-tenth (11%) of the people we surveyed said they bought the first house for which they wrote an offer, but almost as many survey participants (10%) had to submit more than five unsuccessful offers for homes before they finally bought their first house. More than three-quarters of respondents (77%) submitted at least two offers that were rejected before presenting a successful offer to a seller.
Breaking down the moving process yields an even more exquisite glimpse into stress levels. Pollsters asked participants to rate which they find the most stressful. More than one-third of survey respondents (35%) said that planning and organizing the actual move was the most stressful part of the experience for them, and an additional one-quarter (26%) said that packing was the biggest stress factor. Compared to the other stress factors involved in moving, the cost of moving was a relatively small stress point, with just over one-fifth of respondents (20%) identifying it as their most-stressful variable. For 19% of survey participants, unpacking was the most stressful part of their moving experience.
Consider this: Respondents for this survey detailed their stress levels at a time in the recent past when mortgage rates were lower than they are today as they hover around 7% for a 30-year fixed and around 5.5% for the 15-year version. Home sweet home? More like home sweat home.
Click here to read the complete findings.