P2P lending is often viewed in the mortgage industry as another competitor, but it could provide another financing resource to mortgage brokers.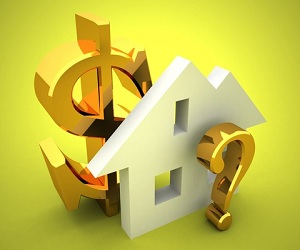 Although lending standards were not strict enough before the housing bust, they are now too tight. Even if a borrower "checks all the boxes," nothing guarantees they'll be approved for a loan and possible clients are cut off. This lending environment has left banks reducing their mortgage production, leaving room for specialized mortgage companies to step in and fill the void, like Peer-to-peer (P2P) lenders.
P2P lending, also known as marketplace lending, is revolutionizing commercial and residential mortgage loans by offering another funding options to mortgage professionals, according to Money360 President and Co-Founder Dan Vetter.
"In general, the Internet really is making something possible that was never possible. It allows borrowers and lenders to connect directly," Vetter said.
In marketplace lending, the middleman is cut out of the process. Through platforms such as
Money360
, investors connect directly with the borrowers looking for money. Investors range from wealthy individuals to institutions to banks.
However, P2P lending also provides mortgage brokers another resource for getting financing, according to Vetter.
Click to continuing read about how marketplace lending can be another valuable tool in your toolbox.
#pb#
"We actually work a lot with mortgage brokers to get deals financed," he said. "We are just one more option that mortgage brokers can use to get loans for their clients."
Marc Savitt, the president of the National Association of Independent Housing Professionals, echoed Vetter's sentiments, adding that anything that offers more resources and helps people get into homes is a good thing. "I'm all for more sources that are out there to help people get into homes and refinance their mortgage."
However, Savitt does suggest doing a little researching beforehand.
"There's pros and cons to this [for mortgage brokers]," Savitt said. "It's easier for somebody who may have difficulty getting credit through normal channels and for someone who needs financing quickly. However, we don't know how the Consumer Financial Protection Bureau (CFPB) feels about this right now. [There's a] possibility of regulation."
Vetter said that Money360 only provides commercial loans, so CFPB regulations do not apply.
Other P2P companies that do provide residential mortgage loans include
Social Finance
(SoFi)
,
LendInvest
and
National Family Mortgage
, who focuses on lending between relatives.
SoFi has considered some CFPB qualifications. At least half of their mortgages will be seen as non-qualified mortgages, as the debt-to-income ratio of their borrowers exceeds the CFPB's 43% threshold, according to
American Banker.
Click to continuing read about how to make sure your P2P loan is compliant.
#pb#
Savitt said it is vital for mortgage professionals using P2P lenders to seek council and check that they are compliant. Specifically for companies financing residential mortgages, get the acceptance of the CFPB in writing.
Nonetheless, the 14% mortgage loan denial rate reported by the
Urban Institute
shows there are borrowers to be reached here.
"We see a real opportunity to partner with mortgage brokers to help them get financing at reasonable terms and to help their clients get better terms," Vetter said.
For borrowers, this model has the potential to decrease the possibility of being denied. "These days there are a lot of people who can't get loans from banks," Vetter said. "So that's where we come in."
Peer-to-peer lending platforms have had an annual growth from 2008 to 2013 of 176.6% according to
IBISWorld
. Their revenue is expected to rise 79.8% by 2018.
Due to market popularity, ­SoFi is even planning to launch a mobile-phone app to attract urban millennials, who have been "priced out" of the mortgage market for some time. The app will increase possible borrower unconditional commitments to up to $1.8 million, without an up-front physical appraisal.
To apply using the app, applicants will be able to submit pictures of their pay stubs. Each applicant's cash flow will be authenticated through photographic confirmation.
Money360, one of the first marketplace lenders to focus solely on commercial lending, has originated $13 million in loans from September of this year to now. By the end of 2015 they expect to have $200 million in loan originations.
The company was incorporated in 2010. However, at that time securities regulations would not allow Money360 to advertise on the Internet specific loans (considered securities by the Securities and Exchange Commission) to potential investors.
"That's really what makes this model workable," Vetter said.
So, CEO and Founder Evan Gentry decided to put the idea on hold until regulations caught up. In September of 2013, they did.
Title II of the Jobs Act
took effect, allowing companies to advertise investing and lending opportunities through the web.
In September of this year, Money360 announced the re-launching of their platform.