Spoiler alert: Pretty bad. And the outlook for quarters three and four are getting cloudier with each fresh case of COVID-19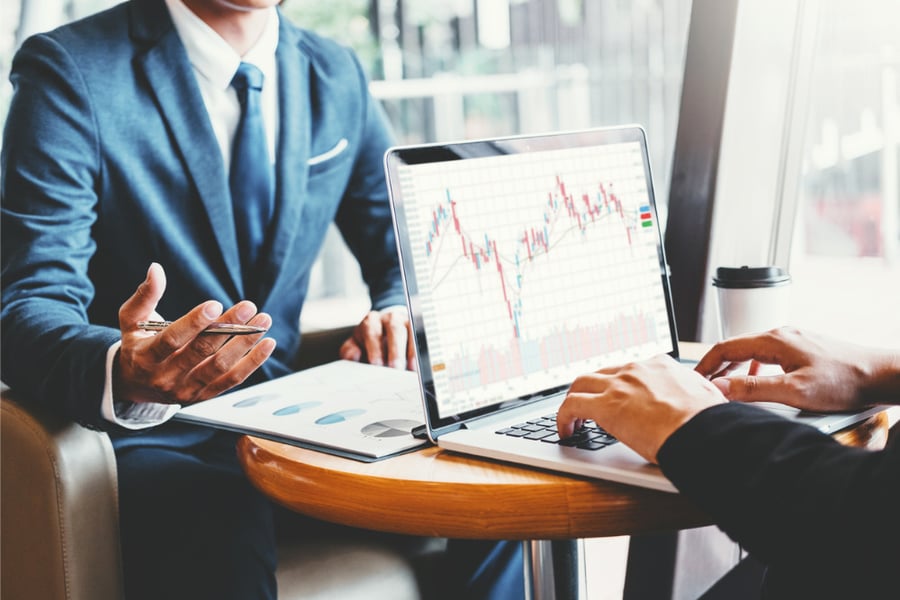 On Thursday, the U.S. Department of Commerce will release its GDP report for the second quarter of 2020. Set for an 8:30 a.m. release, the report should ruin more than a few breakfasts.
No one is expecting good news. Or even bad news. The best that can be hoped for at this point is something between miserable and catastrophic. April and May saw much of the U.S. economy shut down, and the rapid reopening of many states in June is now being blamed for an all-too-predictable resurgence of COVID-19 infections that has already forced some areas to shut down their economies once more.
A recent poll by MarketWatch found that economists expect the economy to have shrunk by 33 percent on a seasonally adjusted annual rate in Q2, more than three times the previous record established in the first quarter of 1958, when U.S. economic activity declined by 10 percent.
"It's hard to spend when you have to stay at home," says First American's Deputy Chief Economist Odeta Kushi, who expects Thursday's data to "reflect wide-scale shutdowns, massive layoffs, and consumer uncertainty, which are significant drags on consumer spending."
The Federal Reserve Bank of Atlanta is also expecting Q2 GDP growth to be grisly. According to its most recent GDPNow estimate, published on July 27, the Atlanta Fed is expecting GDP to shrink by 34.3 percent in the second quarter.
The Conference Board is expecting things to be even worse: an economic contraction of 38.9 percent.
"This large drop is driven by a fall in consumer spending of nearly 40 percent, a drop in real capital spending of just over 30 percent, and a fall in exports of more than 50 percent (all annualized)," the Board wrote on July 8.
Next to that, other predictions come off looking positively cheery. CNBC's most recent Rapid Update, also published July 27, found economists expecting an average decline in Q2 economic growth of 33.8 percent. A Metaculus poll that closed on July 19 was slightly more optimistic, calling for a 29.2 percent decrease.
Thursday's numbers will likely determine how aggressive the Federal Reserve will need to be as COVID-19 sinks its teeth into Q3, but no further actions are expected from the Fed until September.
The ride's not over yet
Most experts are expecting 2020's third quarter to provide some much-needed good news for the U.S. economy. CNBC has projected annualized growth of 16.8 percent for Q3, while the New York Fed's Nowcast predicts growth of 13.3 percent. The Conference Board is expecting Q3 GDP growth to surge by 20.6 percent on a seasonally adjusted annual basis.
But many see storm clouds on the horizon for Q4, largely due to a resurgence in COVID-19 infections.
"[A] large second wave of COVID-19 cases in the autumn that results in widespread economic lockdowns could yield a weaker 'W'-shaped recovery that would hurt fourth quarter growth and extend this economic crisis into 2021," writes the Conference Board.
According to Deloitte's Daniel Bachman, the U.S. economy faces a few possible scenarios.
In the first, the economy recovers somewhat in Q3, but the recovery "will be offset by another decline in Q4 and slow growth in the following two quarters as the disease proves harder to eradicate than some optimists expect."
In the second, dubbed the "no end in sight" scenario, Bachman says "the attempted reopening in the middle of the second quarter proves premature. COVID-19 cases jump, and states are forced to attempt to again limit economic activity. The lack of either treatment options or an effective vaccine means that the cycle of restart attempts and subsequent reclosing continues."
Sound familiar?
In Bachman's second scenario, third quarter growth is offset by fourth quarter contraction, setting the stage for another round of economic recovery that will only start "hesitantly" at the end of next year. The result?
"By 2025," Bachman writes, "unemployment remains in double digits, with the level of GDP over 10% below the level it would have reached had the pandemic not occurred."