The Trump administration says eliminating an Obama-era rule will "save the suburbs" – a phrase many see as code for segregation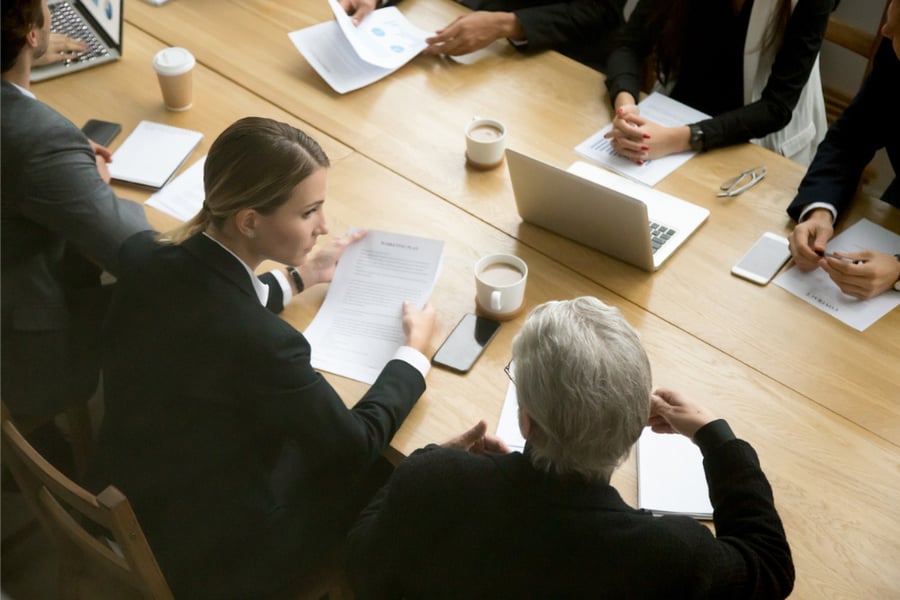 The Department of Housing and Urban Development has announced that it will eliminate an Obama-era housing rule meant to curb racial bias in housing. HUD Secretary Ben Carson stated his intent to eliminate the Affirmatively Furthering Fair Housing (AFFH) rule – which HUD called "complicated, costly, and ineffective" – in an announcement on Thursday. But critics say the move is an attempt to "drag America back into the Jim Crow era."
The AFFH rule, enacted in 2015, requires municipalities that receive federal funding to examine local housing patterns for evidence of racial bias, and, if bias is found, to design a plan to address the issue.
"After reviewing thousands of comments on the proposed changes to the Affirmatively Furthering Fair Housing (AFFH) regulation, we found it to be unworkable and ultimately a waste of time for localities to comply with, too often resulting in funds being steered away from communities that need them most," Carson said. "Instead, the Trump administration has established programs like Opportunity Zones that are driving billions of dollars of capital into underserved communities where affordable housing exists, but opportunity does not. Programs like this shift the burden away from communities so they are not forced to comply with complicated regulations that require hundreds of pages of reporting and instead allow communities to focus more of their time working with Opportunity Zone partners to revitalize their communities so upward mobility, improved housing, and homeownership is within reach for more people. Washington has no business dictating what is best to meet your local community's unique needs."
In a tweet Thursday, Carson also called the Obama-era rule "a ruse for social engineering under the guise of desegregation." Diane Yentel, president of the National Low Income Housing Coalition, called that assessment "nonsense."
"The Fair Housing Act sought to undo decades of social engineering via racist housing policies that created segregated communities," she tweeted. Yentel also said it was "shameful" for Carson "to be so willfully ignorant" of housing history.
Other advocacy groups also slammed the proposed rule change as both unlawful and racially motivated.
"President Trump and Secretary Carson's action is a full-frontal assault on the rule of law and an insult to the nearly 20,000 people and organizations who commented in overwhelming opposition to their prior attempt to gut landmark fair-housing protections earlier this year," said Thomas Silverstein, associate counsel for the Fair Housing & Community Development Project of the Lawyers' Committee for Civil Rights Under Law. "The civil rights movement will fight this tooth and nail."
The Lawyers' Committee accused the Trump administration of attempting to circumvent the Administrative Procedures Act by "purporting to issue this final rule without notice and comment."
"Despite assertions to the contrary, there is no exemption to the requirement to provide notice and an opportunity to comment to the public that applies in the case of this rule, due in part to a HUD regulation that it is that agency's policy not to rely upon the exemption that HUD is reportedly asserting applies," the Lawyers' Committee said in a statement.
Industry groups also criticized the move.
"The National Association of Realtors is disappointed that HUD has taken this step, which significantly weakens the federal government's commitment to the goals of the Fair Housing Act," said NAR President Vince Malta. "The viability of our 1.4 million members depends on the free, transparent and efficient transfer of property in this country, and NAR maintains that a strong, affirmative fair housing rule is vital to advancing our nation's progress toward thriving and inclusive communities. With the pandemic's disproportionate impact on people of color reminding us of the costs of the failure to address barriers to housing opportunity, NAR remains committed to ensuring no American is unfairly denied this fundamental right in the future."
In a Thursday press release, the White House defended scrapping the rule as "protecting our suburbs" – a phrase which many believe is code for segregation.
"Decades of experience show us that strong HUD requirements, guidance and oversight are absolutely essential to rooting out the structural racism in housing," said Kristen Clarke, president and executive director of the Lawyers' Committee. "Without critical civil rights protections like the 2015 Affirmatively Furthering Fair Housing rule, a devastating race to the bottom that will harm Black communities is the inevitable result. Once again, the Trump administration is undertaking action intended to drag America back into the Jim Crow era of racial segregation."